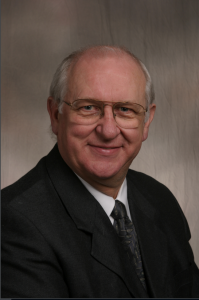 Dr. Ronald T. Schuler
UW Extension Specialist
Mechanical Sciences
Dr. Ron Schuler supported and developed curriculum for the 4-H projects of Aerospace, Small Engines, Bicycle and Tractor as an Extension Specialist from 1984 to 2007. Ron was dedicated, energetic, and enthusiastic about the youth in the Mechanical Science areas.
Dr. Schuler gave leadership and organization to the state level 4-H Mechanical Science Contests from 1987-2007. He served as superintendent for the state level contests at the Wisconsin State Fair. He was lead person for a Statewide ATV Safety Program in 1994 – 1999 sponsored by a grant from National 4-H Council. He was a member of the 4-H State Mechanical Science program committee from 1984 until retirement. Dr. Schuler joined WAE4-HA 1986 – 1991 and was given that association's Meritorious Service Award in 1990.
Ron's influence went far beyond Wisconsin as he served on the Committee for the Western Engineering Event 1984 – 1988. Since 1989, he served on the management committee for the National 4-H Engineering, Sciences and Leadership Event until his retirement. Dr. Schuler was an author on the 4-H Small Engines Curriculum Series (Start Your Engines) in 1999 and then a major revision of the project materials in 2005. These project materials were used nationally for this 4-H Project. He also wrote and published guidelines for the Small Engines and Bicycle rodeo events. After his retirement in 2007, Ron chose to serve as the General Manager of Wisconsin Farm Technology Days, Inc. Ron and his wife Barb, live in Madison where he continues his involvement in Kiwanis.