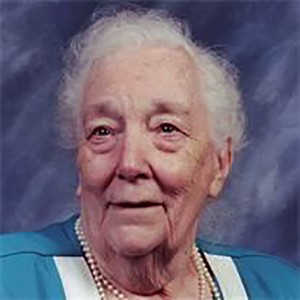 Lois Stallman
Dunn County 4-H Volunteer
In Memoriam
Lois and her husband, Ray, founded the Elk Meadow 4-H club in 1942, which is named after their farm, Elk Meadow. Lois was a 4-H leader for 30-plus years and a 4-H advocate until her death. Elk Meadow 4-H club is still going strong, and her grandchildren are currently members.
She also was a leather craft project leader, holding many club and county project meetings. She was instrumental in organizing and leading the county spring and fall festivals at the Thunderbird Ball in Menomonie. Each club in Dunn County had a display with members' projects as well as live animals to show the audience. It was one way 4-H was promoted throughout the county.
Lois took pride in 4-H and all it had to offer. The youth she touched as a leader are now the parents of today's members. Her strong leadership and enthusiasm live on in all who continue to learn and grow through 4-H.