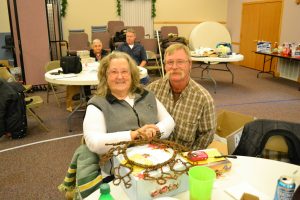 Charlotte Tetzlaff
Clark County 4-H Volunteer
Charlotte's foundation is grounded in 4-H for over 50 years.  She saw a need and filled it with her six children and the neighborhood kids.  She retains her passion for 4-H through her continued connection with the Happy Valley 4-H club and County Leaders Federation.  She volunteers her time with the Friends of the Fairgrounds Committee, and Economic Development groups that are overseen by the Clark County Tourism Board.
Charlotte shares her project fervor with new 4-H members, while honing her skills in creating clothing for new borns donating time and talent to the Ronald McDonald House, Hope House, and the Women's Shelter in Central Wisconsin.
Furthermore, Charlotte continues her commitment to 4-H today, assisting in the review of record books, attending Fair Board meetings, and Leader Federation meetings.  Charlotte is exceptionally deserving of the 4-H Hall of Fame Recognition by using her hands for larger service.