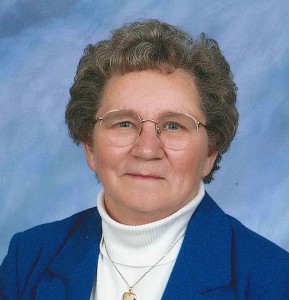 Evelyn Tschanz
Green County 4-H Volunteer
Evelyn is a person who helps and encourages all people she meets and works with. She began at the local club level when raising her children and continued onto the county level and beyond, even attending national conferences. She has been a project leader, club chairperson, fair superintendent and county project leader for the past 40 years.
Evelyn has been actively involved in June Dairy Month and the Green County Dairy Breakfast since 1976 seeking food donations, adding new ideas, and promoting the event.
She sees the best in others and is always ready to help others however she can. She encourages members to try new things while getting involved herself. Evelyn's involvement in 4-H got in her blood, which is now in its fourth generation. She exemplifies what a person can do to support 4-H through years of commitment. Her smile, support, and encouragement have made a difference in so many lives. She uses her head, heart, hands, and health to make life worth living for all.