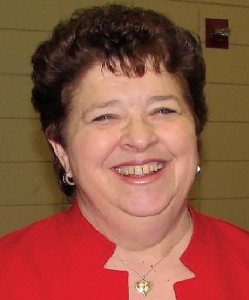 Agnes Wagner
Washington County 4-H Volunteer
Agnes has been involved in 4-H her entire life. In 45 years of leadership, she has served as club organizational leader and the county cultural arts and leather leader. Her abilities extend in working with youth and adults to share leadership. The county leathercraft project has over 70 youth enrolled. She built the leathercraft leadership team by involving older youth and interested parents to assist in teaching.
She has shared her gifts on the State 4-H Adult Leaders Council. She has attended and taught (usually with youth) workshops at the North Central Volunteer Forum (NCVF). She served on the Steering Committee when Wisconsin hosted the NCVF in 1994 and 2007.
As Washington County Staff Assistant for 17 years, Agnes worked to strengthen community clubs, promote and expand the program, and support county project groups. She developed the Washington County Ambassadors and expanded 4-H afterschool programs.
Her smile, laugh and love for life is contagious.