*Because of COVID-19, the YGP application period has been reopened – applications are due Wednesday, May 13.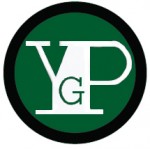 [Students who already submitted 2020-2021 YGP applications do not need to reapply.] Also, the 2020-2021 YGP term will be shortened, and will run from Sept 2020-May 2021. Any other changes or updates will be posted as soon as possible.
Interested in serving as a youth representative in the 2020-21 Dane County Youth Governance Program? (Or know someone who might be?)
The Dane County Youth Governance Program (YGP) is currently seeking youth applications for our 2020-21 cohort! There will be up to 12 YGP positions available in 2020-21. [Note that the pre-application nomination form is no longer required.]
Why YGP?  YGP youth representatives have the opportunity to learn about how local government functions by serving as members of Dane County Board of Supervisor committees, and also have the opportunity to bring youth voice to local government decisions. Whether you have an interest in government, law, business, public policy, advocacy, or being an engaged citizen, we encourage you to consider YGP! Applicants are strongly encouraged to attend a committee meeting (or watch a county board meeting online) before they decide whether to apply to YGP. Please go to bit.ly/YGPcmte for more details about attending committee meetings (or contact Javier, below). All posted committee meetings are open to the public to attend and observe. County board meetings are available to watch online at bit.ly/CBmtgs.
YGP Applicant requirements:
Dane County residents currently in grades 9-11 (who will be in grades 10-12 in fall of 2020)
Ability to commit 6-8 hours per month for YGP responsibilities, including attending 2-3 weeknight meetings each month. Regular attendance is essential.

Most meetings start between 5:15 and 6:00pm, and last approximately 1½ hrs.
Due to the time frame, involvement in sports or multiple extracurriculars may conflict with ability to commit to YGP – if concerned, but interested in YGP, please contact Javier (below) to discuss.

Strong interest in community engagement
High level of maturity
Good communication & self-expression skills (or willing to develop)
Responsible, dependable, & self-motivated
Positive attitude
Interest in developing skills in leadership, professionalism, and working with adults
Transportation to/from committee meetings in Madison (bus passes are available)
(find info on meeting locations at bit.ly/YGPcmte)
YGP seeks to recruit a cohort that reflects Dane County's diversity in every form including geography, race, ethnicity, gender identity, ability status, socioeconomic status, sexual orientation, religion, and all other identities. All Dane County youth are encouraged to apply.
Applications are available on the YGP Application Process page, and are due Wednesday, May 13th. Following the application process will be an interview process, and final candidates will be chosen.
For more details about the Dane County Youth Governance Program, please visit our website at https://fyi.extension.wisc.edu/youthgovernanceprogram/, or contact Javier Neira, (608) 224-3717.
See what current and former YGP youth representatives have to say about their YGP experience:
"I have found a place in my committee, and the support of my mentor and other supervisors has been amazing."
"…I have begun to more fully understand the process, and have had the opportunity to ask questions and express my opinion."
We look forward to receiving your applications, and to another successful year of YGP!