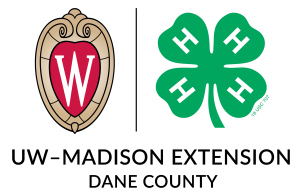 By Youth For Youth (BYFY) is a unique volunteer opportunity for Dane County high school youth to be impactful leaders in their community. BYFY members identify critical issues impacting youth in Dane County, establish funding priorities, review grant proposals, and recommend funding from County and City grants to support projects developed and implemented by youth to serve youth.
BYFY is a volunteer committee of Dane County high school students that make investment decisions to support youth-led programming in Dane County. BYFY is organized by UW-Madison Dane County Extension and supported by the Dane County Youth Commission, City of Madison, and United Way.
"BYFY is a program where youth are given the opportunity to impact their community by funding different youth programs in the area. It's a great program to be a part of and helps you understand the needs of our community along with helping others." – Past BYFY Member
"BYFY is an opportunity to work as part of team to fund youth-led social justice projects in Dane County. The program lets you gain experience in evaluating grant proposals and making funding decisions, which is a very impressive thing to have on your resume as a teen. BYFY is an incredible way to have an impact on issues you care about." – Past BYFY Member
Save the date for the 2022-2023 By Youth For Youth Awards Ceremony! Please join us for this in-person event where BYFY committee members celebrate and acknowledge well-deserving projects generated, planned and implemented by youth groups benefiting K-12 youth across Dane County. Light refreshments will be served, open to the public.

Date: Monday, April 24, 2023
Time: 6:00-7:30pm
Location: Urban League (2222 S Park St #200, Madison)

Please fill out the RSVP form to register your attendance or absence.  Thank you!
The applications for the 2022 – 2023 BYFY Committee have closed and committee members have been selected. If you are a high school youth in Dane County and are interested in applying next year for the 2023 – 2024 BYFY Committee, please submit your contact information to our outreach list here. Applications for the 2023 – 2024 BYFY Committee will become available in the late summer/early fall of 2023.
BYFY Committee meetings typically are on Monday evenings from 6:00-7:30pm from mid-October to the end of April (with no meetings over winter/spring break and holidays). There is a hybrid of virtual and in-person meetings, with transportation assistance available as necessary.
BYFY grant applications for 2022-2023 are now closed. Thank you to all who applied! If you are interested in being added to our outreach list for BYFY Committee applications or BYFY grant applications for 2023-2024, please complete this form. Have questions about the grant process or application? Please reach out to BYFY Staff.
2023-2024 Important Dates:

Grant application opens: Fall 2023
Applications are due: December 2023
Applications are reviewed: January – March, 2024
Applicants are notified: March – April, 2024
Awards Ceremony: April 2024 (location TBD)
Grant Qualifications:

You are a youth, youth serving organization, and/or school located in Dane County
The program or project serves K – 12 youth in Dane County
You have a non-profit status or fiscal agent (if you do not have a fiscal agent, please still submit your grant. We will attempt to identify a fiscal agent if your proposal is selected)
Grant Requirements:

The program or project can happen outside of Dane County, as long as the program or project serves K – 12 youth from Dane County
Youth must be included in the project planning, proposal writing, and/or project execution
Youth applicants, youth organizations, and schools can request up to $3,000
Youth applicants, youth organizations, and schools can submit more than one proposal
For 2022-2023, the BYFY Committee prioritized the funding priorities below. When the 2023-2024 BYFY Committee is formed, they will vote on new funding priorities.

Poverty, food insecurity, homelessness
School programming & student support
Mental & physical health
Immigration
Climate Change
STEM (Science, Technology, Engineering, Math)
*we recommend that project proposals correspond with at least one of the above priority areas to be considered for funding. However, proposals not meeting any priorities may still be considered.
Taylor Seale, UW-Madison Division of Extension
tseale@wisc.edu
Nathan Beck, City of Madison
nbeck@cityofmadison.com
Thank you to our partners! By Youth For Youth is a collaboration between:
UW-Madison Division of Extension, Dane County Positive Youth Development
City of Madison Department of Planning & Community & Economic Development
Dane County Department of Human Services/Dane County Youth Commission
United Way of Dane County