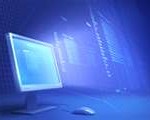 Economic Impacts of Broadband Connection to Vacation Homes
What would happen if we could create an economic activity that would employ more than 1,750 employees and generate more than $91 million a year in economic activity in the five county region of Forest, Langlade, Lincoln, Oneida, and Vilas Counties? That is the estimated impact that would be created by providing the kind of bandwidth that second home owners in the five county region say they need in order to spend additional days at the cabin. The study was referenced by radio station WXPR in recent coverage. http://wxpr.org/post/broadband-can-tap-new-revenue-vacation-homes?utm_content=buffer3d820&utm_medium=social&utm_source=twitter.com&utm_campaign=buffer
Russ Kashian, Fiscal and Economic Research Center (FERC) at U.W. Whitewater and Andy Lewis, Broadband & E-Commerce Education Center shared preliminary results of an economic study during a High-Speed Bits educational session on June 26. (link to http://broadband.uwex.edu/resources/hsb/ )
The study found second home residents with high speed internet access spent more time at those residences. In addition to construction work, residents spent money on food, gas, entertainment and medical care and many other goods and services.
While half of the respondents said they wouldn't spend more time at their second homes, the rest said they would, some as much as one to two months if better connected…
"….we know that people who stay in a lake home spend money on a daily basis, and we have a lot of them…"
The Town of Three Lakes was used as an example, with downtown businesses that might not be there without the extra spending from second home residents. Grown North Regional Economic Development Corporation Director Don Sidlowski says the spending is not a one-time thing..
"….I would like to remind everybody that this impact we're talking about is annual. This is not a one-time impact this is every year that these people come back and access these services…."