rural economic development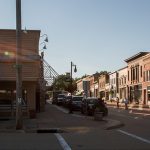 Tessa Conroy talks about what makes Wisconsin's rural economy different from the urban economy.
Read More...
Applications are now available for a training and technical assistance program designed to support regional economic development in rural areas. The deadline to apply for Stronger Economies Together (SET) is April 15, 2016.
Read More...