Do you have a passion for the arts?  Are you interested in further developing your leadership skills?  If you answered yes to either of those questions…we WANT you!  Apply today to be a part of our 2019 WI 4-H Arts Camp Staff!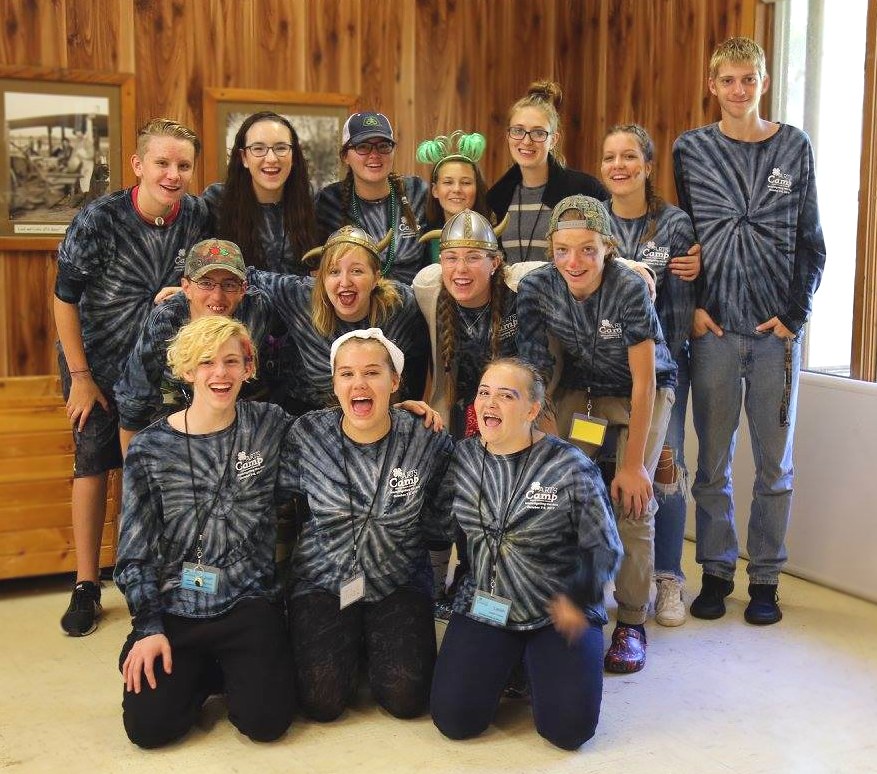 WI 4-H is looking for youth leaders, 9th through 12th graders (in the fall of 2019) to be part of our 2019 WI 4-H Arts Camp Staff.  WI 4-H Arts Camp is for youth in 6-8th grades.  It is designed to provide middle school youth the opportunity to explore and develop skills in several different types of art.  It is also an opportunity for youth and adults to work together to share their interests and skills in the arts and to support leadership development for youth and adult leaders.
Youth staff are required to be available for planning with other Arts Camp Staff Members by mail, by phone and in on-site sessions, September 7-8, 2019 at Upham Woods and Friday, October 4. Camp Dates are Saturday, October 5 – Sunday, October 6.
Application Deadline: July 21, 2019. Applicants will be notified of staff selection by August 1st.
Arts Camp Counselor and Resource Leader Application Instructions
 Please read the following instructions before completing the online application.
Please read Arts Camp Role Descriptions
Complete/update your health form in 4-H Online https://wi.4honline.com by the July 21, 2019 application deadline.
Please read the 4-H Online registration instructions at http://4h.uwex.edu/files/2016/09/4HOnline-Registering-For-An-Event.pdf
Send 1 letter of recommendation to: lynn.pfeiffer@wisc.edu  or Lynn Pfeiffer, 4-H Arts Camp, 130 Pyle Center, 702 Langdon St, Madison WI 53706 by the July 21, 2019 application deadline.
Apply in 4-H Online at https://wi.4honline.com by July 21, 2019.
What we Expect out of our Arts Camp Youth Staff
Affirm, encourage and interact with campers with a welcoming, kindhearted and friendly. personality; Realize high priority of engaging and interacting with campers.
Take initiative to solve problems.
Campers come first; sustain a mentality of selflessness and servant leadership throughout weekend.
Minimal use of cell phone.
Be a role model; take appropriate action in each situation knowing eyes are on you.
Be an outstanding representative of Wisconsin and 4-H.
Plan with other arts camp staff members by e-mail, by phone, and to participate in on-site sessions.