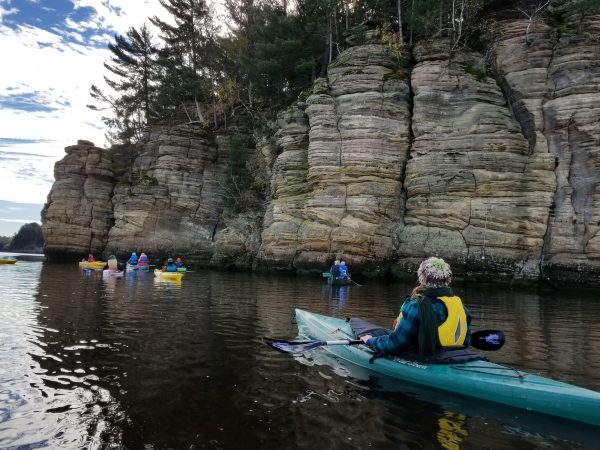 Welcome to Upham Woods
Operating since 1941, Upham Woods is a model residential outdoor learning center, managed by the University of Wisconsin – Madison Division of Extension. The center sits on a prime location on the Wisconsin River, two miles north of the Wisconsin Dells, offering an excellent "river classroom" to study both the natural and cultural history of Wisconsin. The center rests on 318 total acres of forested land, including a 210-acre island called "Blackhawk Island." The facility consists of 14 buildings including a fully equipped nature center and a raptor enclosure housing educational birds of prey. The center supplies lodging for 200 people, meals, and outdoor education year-round for youth and youth leaders, including environmental lesson plans, summer camp programming, leadership workshops and other conferences.
---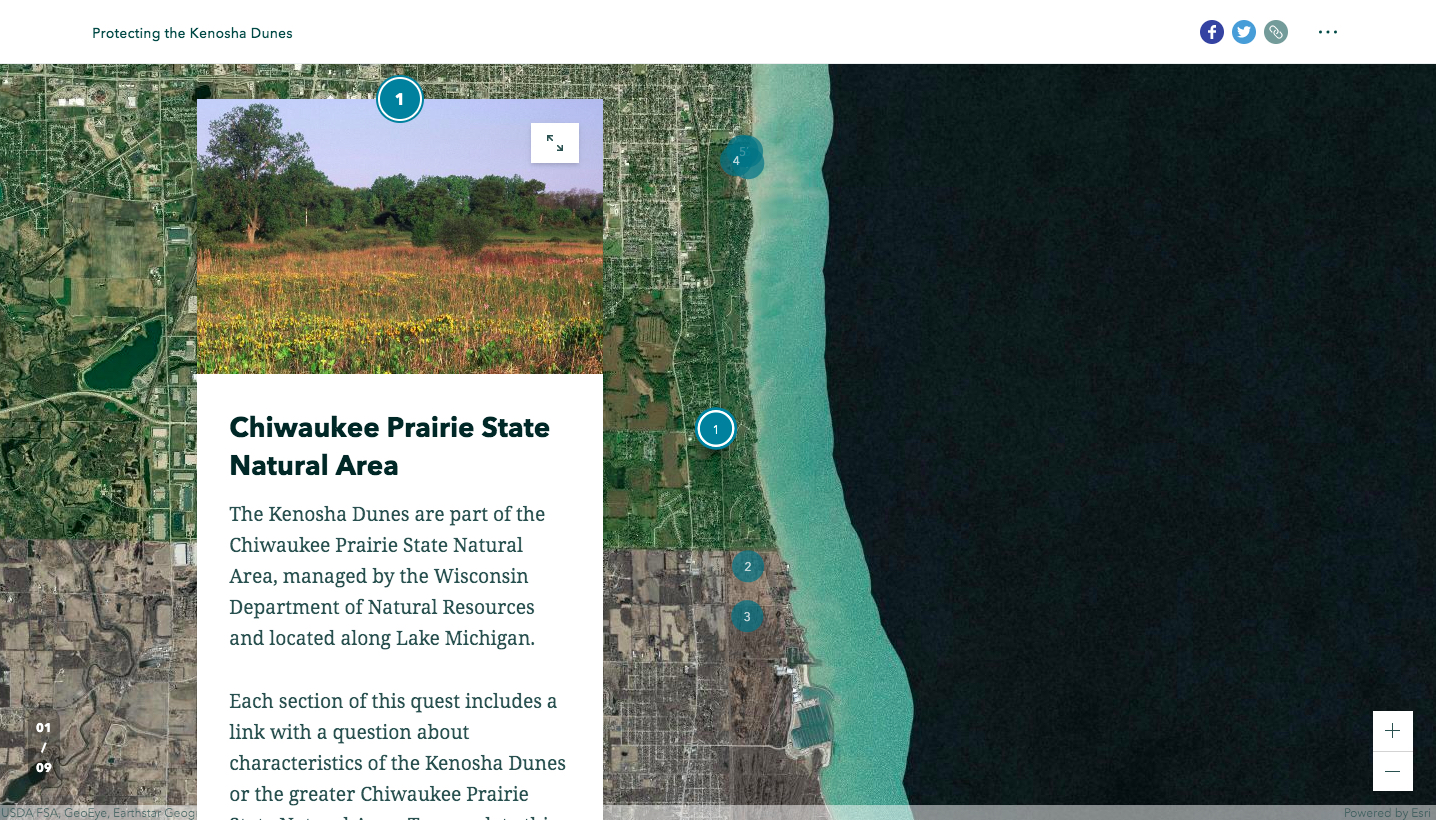 Introducing the Great Lakes Quests – an Upham Woods and Wisconsin Sea Grant Collaboration
June 24, 2020 – A project developed collaboratively by Upham Woods and the University of Wisconsin Sea Grant Institute is now featured in the Wisconsin Coastal Guide. This collaborative work, the Great Lakes Quests, is a series of story map guided tours created using ArcGIS StoryMaps. The Great Lakes Quests project aims to increase awareness […]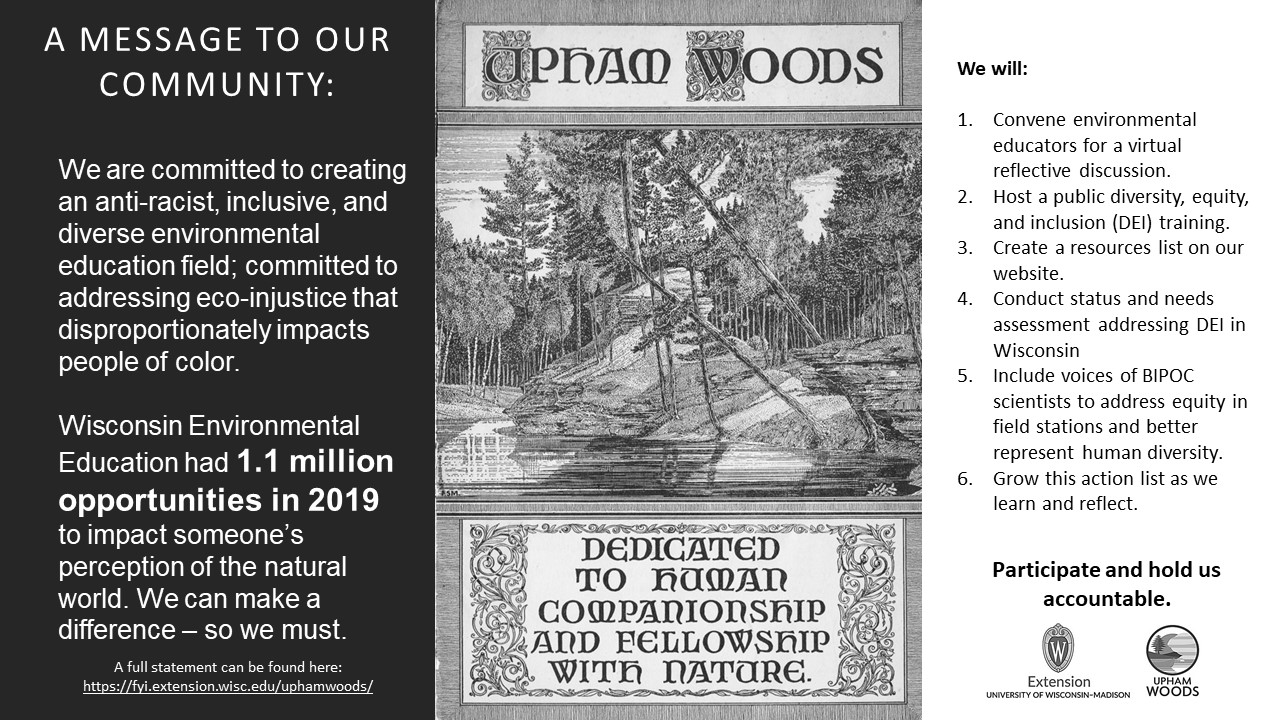 June 5th, 2020 – A Message To Our Communities:
We continue to meet weekly and you can find updates, notes, additional action items, at the end of this post. Last week our team reflected on the murders of George Floyd, Breonna Taylor, and Ahmaud Arbery at the hands of systemic racism and police violence. This week, we have decided what we will do. We […]
---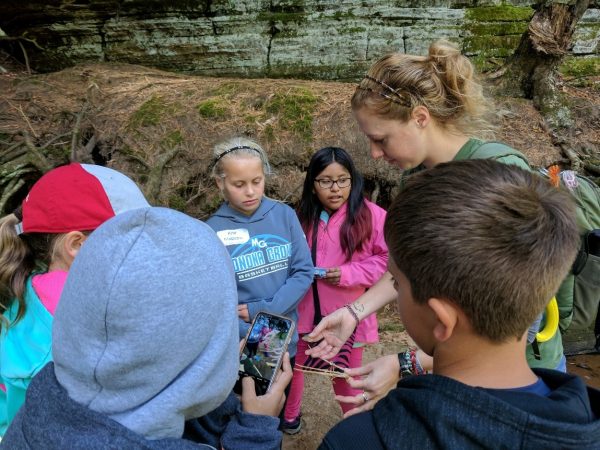 Donate to Upham
Upham Woods has long provided environmental education to the public, making certain this valuable knowledge and connection to nature is accessible to the people of Wisconsin. To help ensure we can continue this mission, we are happy to accept any donations or contributions our community might send our way.
---
Upcoming Events