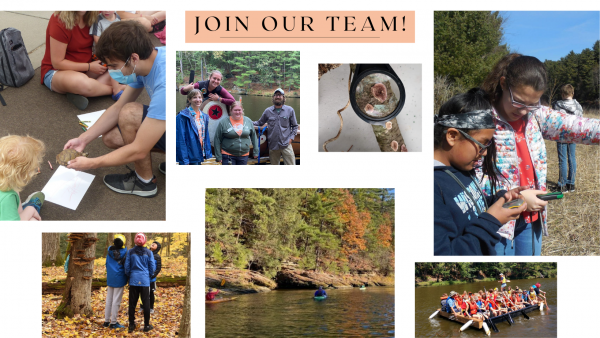 Upham Woods Outdoor Learning Center is a residential facility operated by the University of Wisconsin-Madison located on the beautiful Wisconsin River, two miles north of Wisconsin Dells. The site consists of 14 buildings that supply lodging, meals and environmental education resources year-round for youth and youth leaders. The center rests on 318 acres of forested land including Blackhawk Island, a 210-acre designated State Natural Area. This wooded property is considered one of the few remaining "old growth" natural areas of the state. The rock cliffs, shady canyons, caves and sandy beaches feature a variety of flora, fauna, and unique geologic and cultural history.
Current Openings

:

None available at this time. Please check back as we frequently post new positions.

UW-Madison is committed to providing opportunities to people from all backgrounds to help create a welcoming, empowered, and inclusive community. UW-Madison encourages women, minorities, veterans, and people with disabilities to apply.