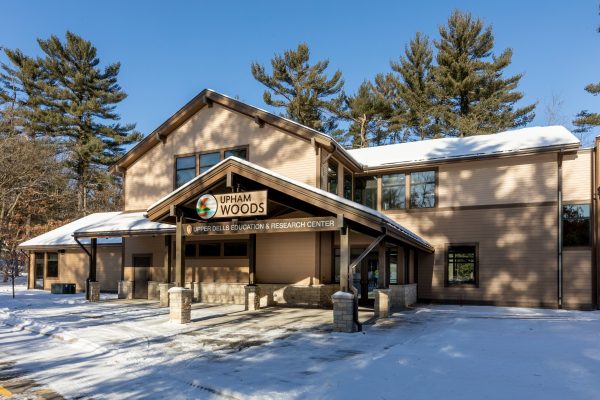 The Upper Dells Research & Education Center is officially open and ready to host your next retreat! Join us along the beautiful sandstone bluffs of the Wisconsin River. Amenities include meeting spaces for 10-60 people, a catering kitchen with a refrigerator, and large monitors to display materials. Other amenities include access to on-site food service, Upham Woods staff to assist you throughout your stay, sleeping accommodations in a dormitory or rustic log cabin setting, and much more.
For more information on facility options, or to learn how to set up your next conference at Upham Woods, please call our main office at 608-254-5744 or email uphamwoods@extension.wisc.edu.
This large meeting space can hold up to 60 people and can be set up in your preferred arrangement.
This small meeting space can hold up to 30 people and can be booked alone or can be used a breakout room for the larger meeting space.
Access to the catering kitchen is included in the room rental price.
The upstairs meeting space is ideal for small groups up to 10 people, or groups connecting to others via video conferencing.