Wild Ones' 8th annual seminar, "Landscaping With Native Plants"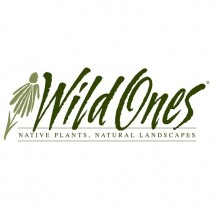 8:45 A.M.-3:45 P.M.
DOORS OPEN AT 8:00 A.M.
$30 IN ADVANCE
$15 STUDENTS WITH ID
$35 AT THE DOOR
CASH OR CHECK ONLY
CARDINAL STRITCH UNIVERSITY
6801 N. YATES ROAD, MILWAUKEE,WIS.
KLIEBHAN CONFERENCE CENTER
BONAVENTURE HALL
Join us for a wonderful day of immersion in native plant landscaping, with talks, venders and many like-minded gardeners and professional designers and growers!
Online registration available at http://landscapingwithnativeplants2013.eventbrite.com
Here is the 2013 Brochure(pdf). You can request a brochure or direct questions to: 414-299-9888, ext 3 or email wildonesseminar@gmail.com