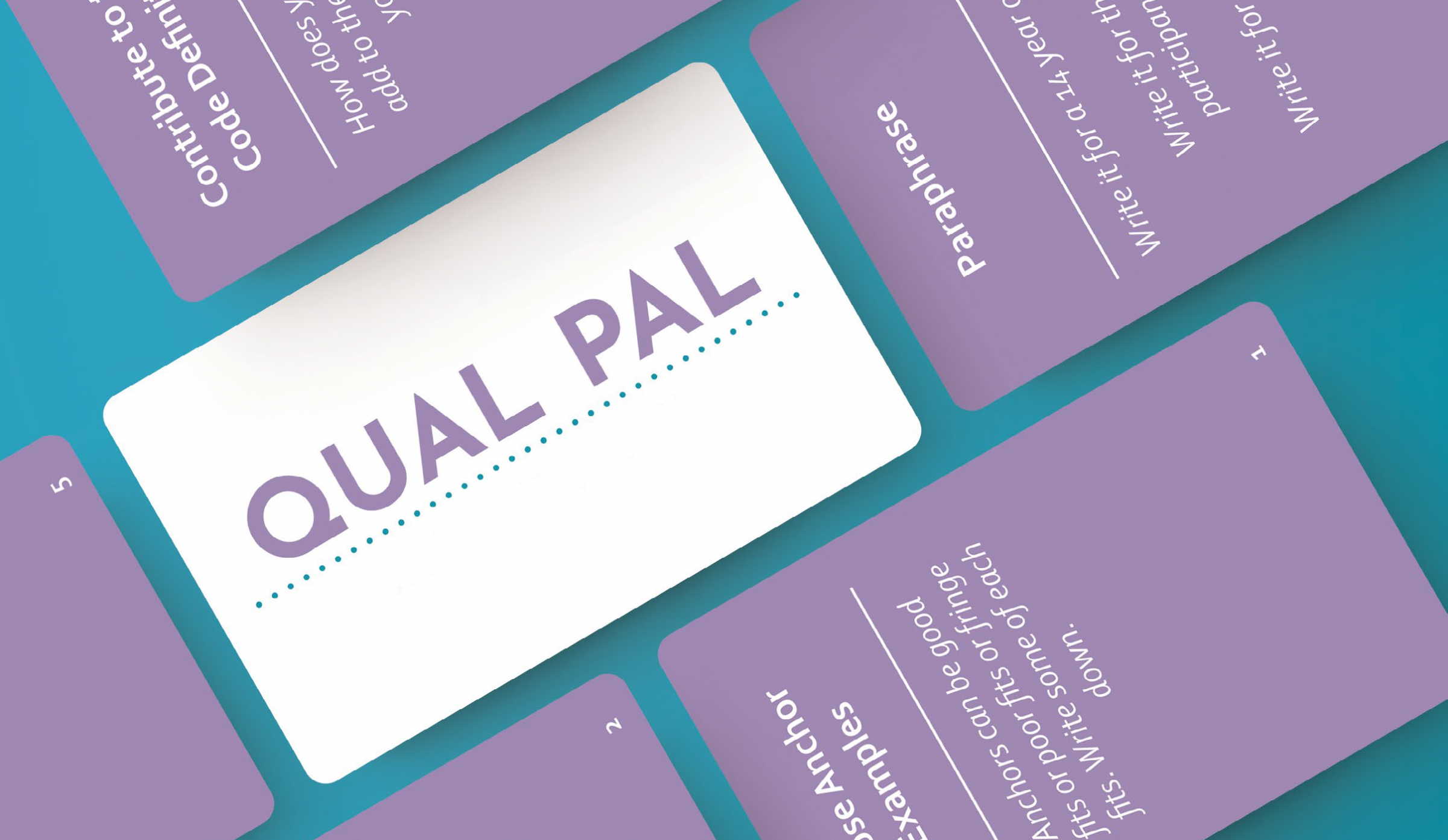 What Is Qual Pal?
With increasing emphasis on understanding the world through data, people have been learning more about what data are and can be, how to find them, and the ways those data can be represented, such as through infographics. However, the steps in between (collecting data, cleaning data, and especially analyzing data) are often obscured.
These materials and activities can help you facilitate solo or group analysis of qualitative data. They focus on concrete techniques and steps that experienced analysts use and that are often implicit in teaching resources on qualitative methods. For example, you and your group could do any of the following activities:
Please Note:
These materials assume that your data has already been collected and cleaned up so that it is in workable, readable form.
Please note that these materials focus on analytic process design, not overall research/project design.
These materials do not constitute a method. Rather, these materials are representing commonly used techniques and activities so you can "play" with them, explore them, expand them. You may find some things from your own methods and habits missing; an integral part of using these materials is to add and modify them to fit your needs.
These materials are designed to be modular; that is, they can be used together or separately as you find helpful and can be added to as you see fit.