The field of environmental education provides educators and practitioners with a unique opportunity to strengthen students' experiences outdoors. Incorporating observational field studies, climate science, long-term ecological studies, and cutting-edge technology into environmental education curricula can enliven existing opportunities to foster a student's outdoor leadership, conservation, and exploration of the natural world.
This site offers new and innovative techniques, lesson plans, studies, and research to help bolster any environmental education curriculum.
2019 Research Accelerator: Milwaukee Environmental STEM (E-STEM) Project Report Published
The Upham team ventured into the field and met with schools in Milwaukee to support science, technology, engineering, and math education outside using the environment for context. This meant using the diameter and height of a tree to practice trigonometry or examining animal artifacts and comparing them to argue from evidence about animal adaptations. Each classroom facilitation engaged students in a scientific practice and we worked with 488 students a collective 1928 times! Teachers raved about programming; each agreeing that they would recommend and want to participate in the program in the future. Learn more about our work in our 2019 report which can be found here.
Status and Needs of Environmental Education in Wisconsin 2019
In the first quarter of 2019, Upham Woods Outdoor Learning Center administered a survey to over 700 environmental education organizations around the state. By the end of the survey period, 193 people responded allowing us to gain valuable insight into the field's progress and direction since the survey's first iteration in 2015. We are excited to share those results with you.
A sneak peak: we found that environmental education employs over 3,000 people in the state and generates between $40 million and $72 million in direct economic activity annually. Respondents collectively manage 165,466 acres of land. If anything, this report demonstrated to us the collective impact and power this industry has to create change.
You can find the full report linked here. We hope you use the report to support your organization in data informed decision making and to better understand the field of environmental education. If you have any questions or comments about the report, please reach out to Dr. Justin Hougham at justin.hougham@wisc.edu.
The Upham Woods Conservation Challenge: 10k by 2020
Conservation is the application of many different sciences such as:
ecology, biology, chemistry, and geology all united to use and preserve our finite resources. Upham Woods has created a Conservation Challenge to give back to the land that is so often taken for granted. We aim to put 10,000 hours of conservation service into our lands by the year 2020. We will accomplish this goal through our many conservation program opportunities for both campers and community members. Click here to learn more about the Conservation Program and the Conservation Challenge.
Science Strikes Back Creates a Space for All Scientists to Flourish in Milwaukee
February 6, 2019
Upham Woods, alongside Escuela Verde, hosted the third year of Science Strikes Back, a Milwaukee based community science fair. This fair encourages community members to critically analyze environmental issues and solve problems in their communities, producing a strong network for continued environmental education and natural resource stewardship. This year focused on water and the scientific process to answer learner driven research questions. This year's theme of water was inspired and supported by Upham Woods' participation in the Environmental Protection Agency Local Environmental Education grant number NE 00E02399.
Through this effort, 35 projects were entered ranging from testing how classroom temperatures affect student attention to understanding the physics of
sledding. 37 community members volunteered to serve as judges some representing local organizations. Community members wandered between projects contributing their own insight in discussion with the project team. Science flourished amidst the diverse group; one high school student commented that they, "loved the opportunity to get community members, scientists, and students all in one place." One judge was struck by the utility of the science projects commenting on a project where a student designed their own glove, "I loved how your experiment was derived from a daily problem you have. You wanted a solution to your problem, a true engineers mind."
At the end of the night the grand prize, an original piece of art designed by a Mark Winter, went to the Virtual Water Table by Khari from Bradley Tech High School. An interactive and colorful sandbox with a projector above it designed to superimpose topography and watershed demarcation. It was a hit among the
younger crowd and adult educators. Winners from each category also won entrance to the University of Wisconsin Stevens Point Youth Summit in April and Upham Woods' data summit camp in August.
As Science Strikes Back continues, Upham Woods will continue to play a role in engaging Milwaukee's burgeoning scientists through local environmental issues in new and creative ways.
To learn more about Science Strikes Back visit www.sciencestrikesback.com. To learn more about Upham Woods visit https://fyi.extension.wisc.edu/uphamwoods/.
Science Strikes Back 2019
We are proud to announce EPA funding for the Science Strikes Back
community science fair and thank the EPA for its grant funding of this project. Science Strikes Back: Empowering Students and Educators to Impact Urban Watersheds (SSB) will connect educators and students in the Milwaukee metropolitan area with the training and tools necessary to engage in hands-on environmental education and water quality monitoring. By participating in SSB activities and research accelerators, students and teachers in Milwaukee will be empowered to critically analyze environmental issues, solve problems in their communities, and make important decisions about local water quality. Through the development of collaborative relationships between students, educators, and content specialists from locally-based organizations, SSB will produce a strong network in Milwaukee for continued environmental education and natural resource stewardship. Data collected from SSB will be uploaded here. To register a project or to check out more information, please visit the Science Strikes Back homepage. If you are in the Milwaukee area and want to get involved, please contact Justin Hougham at justin.hougham@wisc.edu
EE in Wisconsin Video
"Find Environmental Education in Your Community," a video project made possible by North American Association of Environmental Educators, Wisconsin Association for Environmental Education, Environmental Protection Agency, and University of Wisconsin-Extension. Check out the video here.
Wisconsin State-Wide Environmental Education Survey Results
See the most recent findings summary here.
Value of a Tree How-To Videos 
Please view our newest video guides on "Value of a Tree Tools: How-To" at the Upham Woods YouTube Channel. These tools include an increment borer, DBH tape. a forestry clinometer, and a homemade clinometer.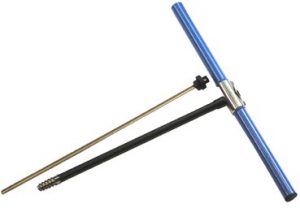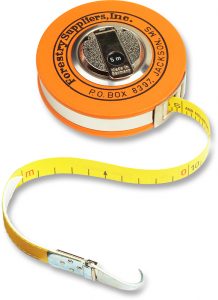 University Place Video
Check out this video on the Wisconsin Public Television – University Place website! Justin Hougham details many  components of the (Digital Observation Technology Skills) DOTS program, including the pedagogy and considerations behind the program.
DOTS Kit How-To Videos
Please view our videos on the "DOTS Kit: How-To" YouTube Channel. The videos available explain how to use the Infrared Thermometer, the Garmin GPS, the Fluke Thermal Imager, the Kestrel 2000, and the Digital Microscope and iPad.