The field of environmental education provides educators and practitioners with a unique opportunity to strengthen students' experiences outdoors. Incorporating observational field studies, climate science, long-term ecological studies, and cutting-edge technology into environmental education curricula can enliven existing opportunities to foster a student's outdoor leadership, conservation, and exploration of the natural world.
This site offers new and innovative techniques, lesson plans, studies, and research to help bolster any environmental education curriculum.
Science Strikes Back 2019
We are proud to announce EPA funding for the Science Strikes Back
community science fair and thank the EPA for its grant funding of this project. Science Strikes Back: Empowering Students and Educators to Impact Urban Watersheds (SSB) will connect educators and students in the Milwaukee metropolitan area with the training and tools necessary to engage in hands-on environmental education and water quality monitoring. By participating in SSB activities and research accelerators, students and teachers in Milwaukee will be empowered to critically analyze environmental issues, solve problems in their communities, and make important decisions about local water quality. Through the development of collaborative relationships between students, educators, and content specialists from locally-based organizations, SSB will produce a strong network in Milwaukee for continued environmental education and natural resource stewardship. Data collected from SSB will be uploaded here. To register a project or to check out more information, please visit the Science Strikes Back homepage. If you are in the Milwaukee area and want to get involved, please contact Justin Hougham at justin.hougham@ces.uwex.edu
Milwaukee STEM: La Escuela Fratney research summit at Upham Woods
Students and teachers from La Escuela Fratney in Milwaukee visited Upham Woods from November 14th to the 16th, 2018, for a three-day research and outdoor learning program. This program was an extension of #MKESTEM, an ongoing collaboration between Upham Woods and several Milwaukee schools. Students produced their own research questions before they arrived: one group wanted to investigate how heat is transferred in buildings, one group was interested in insects, and another group planned to research how clouds move. Between hiking on Blackhawk Island, team building on Peanut Butter Mountain, and playing Predator/Prey, students collected data using DOTS kits. They analyzed their data–which included photos, temperature recordings, water measurements, and thermal images–and displayed their findings in PowerPoint presentations. On the last day of their stay, the students presented their findings to their peers during a research summit in the lodge.
World Water Day 2018
March 22nd, 2018
Upham Woods participated in World Water Day with our partners across the state of Wisconsin.
World Water Day is an annual, global event initiated by the UN to raise awareness about freshwater resource issues around the world. The theme for World Water Day 2018 is 'Nature for Water' – exploring nature-based solutions to the water challenges we face in the 21st century.
Upham Woods naturalists used the DOTS kits to collect water quality data from the Wisconsin River and one of its tributaries. Our partners used their DOTS kits at various sites across Wisconsin to collect the same data about their local water resources. We compiled all of the data from this one-day statewide data blitz on the EPA Water Quality Monitoring Project website. To see the scientific stories and photos from the day, click here. To learn more about the UN's annual World Water Day project, visit the UN World Water Day website.
Water Quality Monitoring Workshop and Educator Training
March 12th-13th, 2018
On March 12th, 2018, Upham Woods hosted an environmental education workshop and training event featuring citizen science water quality monitoring techniques and DOTS technology. This water quality workshop brought together attendees from across Wisconsin with a shared interest in broadening access to environmental education through water quality monitoring. Participants included STEM teachers, camp facilitators, master naturalists, extension agents, and environmental specialists from a variety of organizations. The workshop featured water quality data collection, guest presentations on water issues in Wisconsin, and skills for sharing outdoor environmental education with all learners. Many educators talked about using the kits with their own organizations; workshop attendees have already submitted lending requests for DOTS + Water Quality Tools from Upham Woods. We are looking forward to collaborating with our new partners to educate and empower new water quality stewards across the state! To read more about this workshop, click here.
If you have any questions about our EPA Water Quality Monitoring Program, email Justin Hougham at justin.hougham@ces.uwex.edu or visit our EPA Water Quality Monitoring page.
WI Youth Water Stories Summit
The EPA Water Quality Monitoring Project partners converged at Upham Woods for a STEM, citizen science and water quality research event August 2nd-4th, 2017. Youth from La Crosse School District, Ashland and Washburn County Extension, Escuela Verde (MKE), and Urban Ecology Center (MKE) came together to share their water stories and collect water quality data.
Youth explored Blackhawk Island, challenged their team building and communication skills on our Low Ropes Challenge Course, and inspired others to help make a collective positive impact on Wisconsin water quality. Click here to read a more detailed summary of the water stories summit.
EE in Wisconsin Video
"Find Environmental Education in Your Community," a video project made possible by North American Association of Environmental Educators, Wisconsin Association for Environmental Education, Environmental Protection Agency, and University of Wisconsin-Extension. Check out the video here.
Wisconsin State-Wide Environmental Education Survey Results
See the most recent findings summary here.
Value of a Tree How-To Videos
Please view our newest video guides on "Value of a Tree Tools: How-To" at the Upham Woods YouTube Channel. These tools include an increment borer, DBH tape. a forestry clinometer, and a homemade clinometer.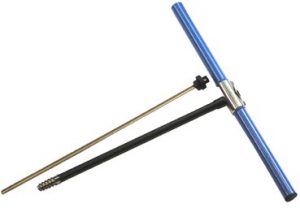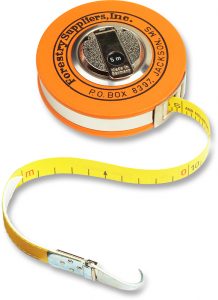 University Place Video
Check out this video on the Wisconsin Public Television – University Place website! Justin Hougham details many components of the (Digital Observation Technology Skills) DOTS program, including the pedagogy and considerations behind the program.
DOTS Kit How-To Videos
Please view our videos on the "DOTS Kit: How-To" YouTube Channel. The videos available explain how to use the Infrared Thermometer, the Garmin GPS, the Fluke Thermal Imager, the Kestrel 2000, and the Digital Microscope and iPad.