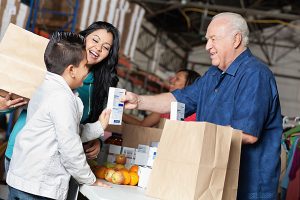 Research partners across the UW-System are currently studying the impact of the COVID-19 pandemic and resulting quarantine measures on nonprofit organizations throughout the state. The first survey was conducted in April and the second is currently open for responses.
As Extension responds to the evolving needs of local nonprofits during the COVID-19 outbreak, survey results will help us understand the approaches and tools Extension county educators can provide to help nonprofits manage the challenges presented by COVID-19.
If you are a leader of a nonprofit, please complete the current survey by July 26.
Expected Completion time: 7-10 minutes.
Completion deadline: Midnight on July 26, 2019
You do not need to have completed Survey #1 to take part in Survey #2.
This survey will only be made available for participation July 13-26, 2020.
Only one survey per nonprofit is requested – preferably completed by the lead paid staff person or volunteer with knowledge of the organization's budget and finances.
The COVID-19 Effect on Wisconsin's Nonprofit Sector is a statewide collaboration among faculty and staff at many University of Wisconsin System campuses, including UW-Milwaukee, UW-Whitewater, UW-Madison, UW-Green Bay, UW-Parkside, and UW-Oshkosh.
TAKE THE SURVEY and forward to other nonprofit leaders throughout Wisconsin.
Read more about the project which will provide real-time data to government officials, foundations, and other decision-makers about the current social and economic conditions facing nonprofits and the need for immediate and long-term support.
Contact: Sarah Schlosser