Three UW–Madison education program units dedicated to community health and well-being joined together to enhance statewide resources for health and health care. The Center for Patient Partnerships as well as Covering Wisconsin are joining forces with the Division of Extension's Health & Well-Being Institute this July. The complementary alignment of these units will expand efforts to promote healthy individuals, organizations, and communities across Wisconsin. 
The Center for Patient Partnerships – founded as an interdisciplinary center of the Schools of Law, Medicine & Public Health, Nursing, and Pharmacy – is a national leader in health advocacy education and patient experiences research. The Center trains professional and graduate students in individual- and systems-level health advocacy through a service-learning program that provides free advocacy services to Wisconsinites. Their research illuminates patients' experiences with illness and receiving treatment – offering insights and ideas to improve care. Covering Wisconsin (CWI) is Wisconsin's federally certified and state-licensed Health Insurance Navigator entity providing residents free, impartial help with publicly available health coverage. CWI has been offering direct service, outreach, consumer education, and professional training from its home within the University of Wisconsin-Madison School of Human Ecology since 2003, with the goal of helping connect state residents with health insurance and other programs that support health.The program's diverse staff draw upon well-developed connections with public, private, and governmental agencies and facilitate understanding of complex rules to navigate consumers through the complicated landscape of learning about, choosing, and effectively using health insurance to access appropriate health care services. 
Organizations and residents across Wisconsin have benefited from the impactful resources of Covering Wisconsin since 2003 and the Center for Patient Partnerships since 2000, and those critical functions will continue with Extension.

"Extension truly embodies the Wisconsin Idea and delivers programming within every county across the state. Being able to boost and elevate these health and health care education and advocacy resources available from the UW–Madison to all of Wisconsin is a tremendous benefit to Extension and all of our participants. This move will enhance the reach of campus knowledge and enhance service for counties and tribes," said Karl Martin, Dean & Director of UW–Madison Extension.
Both programs are moving administrative oversight to the Division of Extension's Health & Well-Being Institute, which provides statewide programming on mental and physical health as well as mobilizes community action and builds community capacity so that all individuals have opportunities to make healthy choices. Extension is a natural connector for the two programs; all three units have a statewide reach and complement each other in terms of providing education for personal wellness, health insurance coverage and quality, and community-based health strategies. All three units represent the Wisconsin Idea of extending university knowledge across the state for all to use and benefit from.
This move also creates pathways to partnerships not only across the three entities but across campus. With affiliated researchers in many UW–Madison schools and colleges, all three programs bring a diverse range of expertise to address health-related issues across Wisconsin.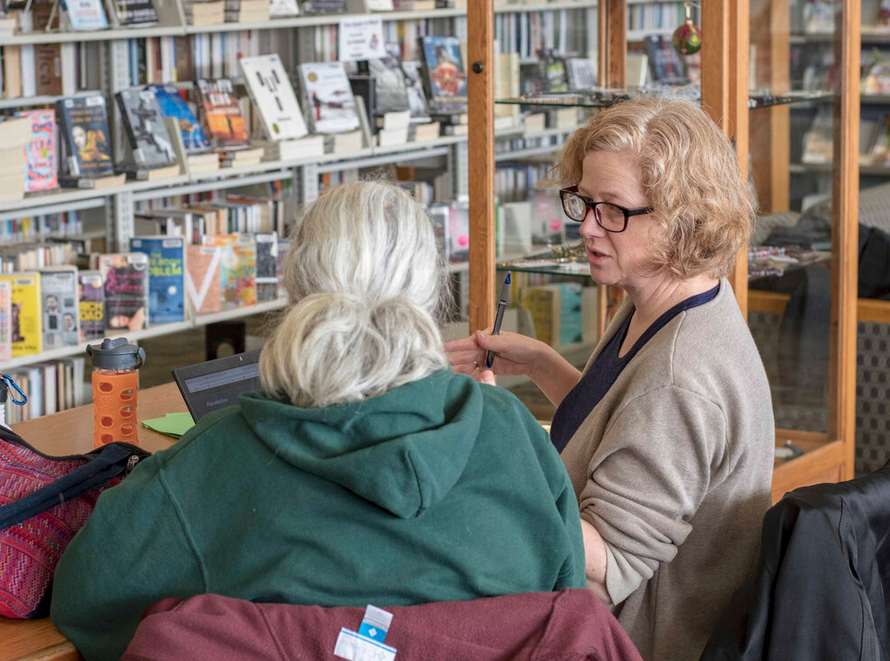 "For nearly two decades now Covering Wisconsin has been working to improve healthcare access and equity for Wisconsin children and families. I am excited to see the continued excellence and progress that will be made, aided by the expertise and network of partnerships brought together through UW Extension," said Soyeon Shim, Dean of the UW–Madison School of Human Ecology.
"Extension is a great connector, and this move will facilitate the Center for Patient Partnerships' ability to strengthen its statewide outreach around community health and patient advocacy. It will also allow the Center to maintain and expand its existing connections to multiple schools and units at the University, advancing its teaching and service mission," said Dan Tokaji, Dean of the UW–Madison Law School. 
Extension's statewide network reaches hundreds of thousands of Wisconsinites through applied research and outreach programs focused on health, nutrition, family, business, agriculture, youth, and other topic areas. Covering Wisconsin and the Center for Patient Partnerships new collaboration will join a robust portfolio of programs of Extension's Health & Well-Being Institute, including FoodWIse nutrition education, Strong Bodies physical fitness courses, WeCOPE mental health workshops, and other educational offerings.These three units address complementary issues and will work collectively toward a shared goal of ensuring all individuals have opportunities for health education.
For more information on Covering Wisconsin: coveringwi.org
For more information on Center for Patient Partnerships: patientpartnerships.wisc.edu
For more information on UW-Madison Extension: extension.wisc.edu