The University of Wisconsin–Madison has announced the recipients of the 2023 Distinguished Teaching Award, an honor that recognizes some of the university's finest educators and has been given out since 1953. Among the 12 faculty members recognized this year is Dr. Margaret Kerr, an assistant professor in the School of Human Ecology who also provides outreach teaching and education support to the Division of Extension.
Maggie focuses on examining emotional experiences in the context of parenthood, specifically attachment, relationship quality, and socioeconomic status. She has written several articles about parenting during the COVID-19 pandemic and is interested in understanding what impact parents' emotional experiences have on children.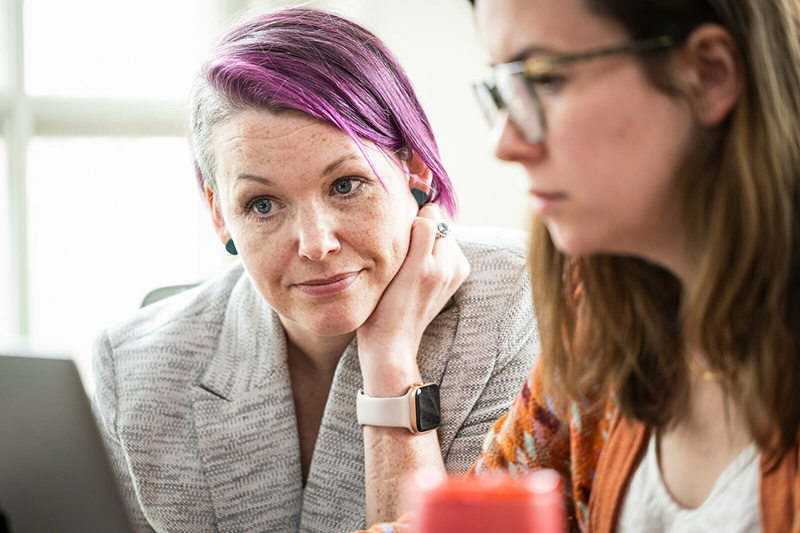 Recently Maggie was an author on the Extension's statewide Fatherhood Needs Assessment, which assessed what fathers in Wisconsin need and where the gaps are in current services before creating new programming.
Maggie supports our Extension educators to promote family resilience through developing and implementing parent-focused interventions that improve parents' experiences and the relationships between parents and children.
Congratulations to Maggie!