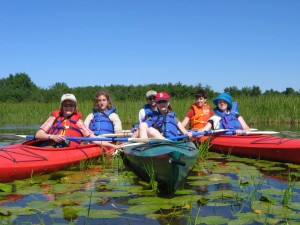 Due to the COVID-19 virus outbreak and guidelines from Wisconsin Department of Health Services and UW-Madison, the programs listed in this website will have limited availability or have been postponed until further notice. We will update these program offerings as the situation evolves. Thank you for your understanding.
Whether it's on-the-water, in the field, or a classroom…. here are engaging programs for youth to adult audiences that promote the sustainability of natural resources that our communities and cultures rely on.
Our educational programs weave together traditional ecological knowledge (TEK) of the Lake Superior Ojibwe people, culture, and STEM. We partner with federal, state, tribal partners, citizens, schools and natural resource professionals to address community and natural resource issues affecting the Lake Superior region and beyond.
Programs are offered at the Northern Great Lakes Visitor Center (NGLVC),  tribal communities, and field sites within Wisconsin's Lake Superior region. Many can be customized and outreached for your location.
Click on our program tabs to see the educational programs and resources we offer. How may we serve you?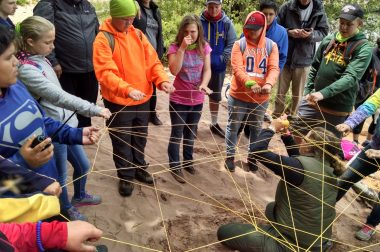 For more information contact:
Cathy Techtmann-Environmental Outreach State Specialist               
Professor, Community Resource Development
University of Wisconsin-Extension Institute for Community Development
Local Office:  UW-Extension, Courthouse, 300 Taconite St. Hurley, WI 54534
Please phone:  715.562.0050  or email to reach me during the COVID-19 outbreak
cathy.techtmann@wisc.edu
All f
orms on this website are provided in Adobe Acrobat format.  You can download Adobe Acrobat free at http://get.adobe.com/reader/