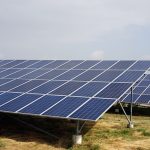 From Madison.com, July 14, 2021.
Republican lawmakers have introduced legislation to allow Wisconsin consumers to get electricity from independent solar plants.
The bill, authored by Sen. Duey Stroebel of Saukville and Rep. Timothy Ramthun of Campbellsport, would require utilities to purchase energy produced by community solar programs within their territories and credit subscribers for that energy.