The Central Wisconsin Sustainability Newsletter is a collection of local, regional, national and international articles related to a variety of sustainability subjects focused on helping people learn about issues, research and events that impact sustainability in Central Wisconsin. Topic areas include food, farming, sustainable energy, and environmental health covering issues involving land, air and water. A separate topic area provides articles on more in-depth pesticide research.
You can sign up to receive a bi-monthly bulletin that highlights recent articles posted to the Central Wisconsin Sustainability Newsletter website. Upcoming local community events are also noted in the bulletin.
---
Upcoming Events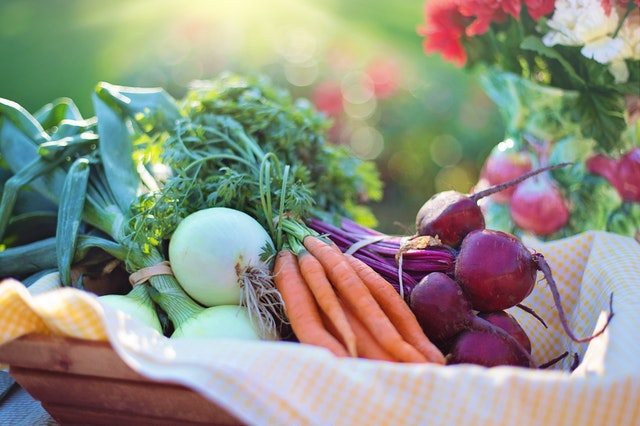 Saturdays, 8 am to 12 pm, November 3rd through March 30th.
Reedemer Lutheran Church, 900 Brilowski Road, Stevens Point, WI 54481
The Winter Market serves as an outlet for Wisconsin-produced, homegrown items such as fruits, vegetables, meats, eggs, bakery products, maple syrup, honey, dried flowers, herbs, jams and jellies, pickles and other prepared and preserved food products.
Primitive Provider will be serving breakfast from 8 to 12pm every Saturday made from ingredients found in the market.
More information on Facebook: Stevens Point Area Winter Farmers Market
or
Email: spawinterfarmersmarket@gmail.com
The 30th Anniversary Energy Fair
June 21-23, 2019
7558 Deer Road, Custer, WI
Celebrate the summer solstice at The 30th Anniversary Energy Fair on June 21-23, 2019! Organized by the Midwest Renewable Energy Association, The Energy Fair is the nation's longest-running event of its kind and brings over 10,000 attendees together to learn about sustainability and clean energy, connect with others, and take action toward a sustainable future. Enjoy over 200 workshops and 200 exhibitors, inspirational keynote speakers, live music, camping, family fun, great food, and more all weekend long. Come to learn and connect with others and then stay for the fun! Tickets on sale April 1.
For detail about the Energy Fair, visit: TheEnergyFair.org.