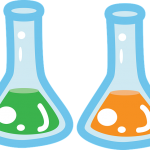 From Environmental Health New, July 22, 2021.
Researchers have identified almost 300 chemicals in everything from hair dye to pesticides that can increase levels of breast cancer-contributing hormones.
Of those chemicals, 219 had not been previously identified as potential carcinogens, Ruthann Rudel, director of research for the Silent Spring Institute and co-author of the new study, told EHN. The findings come in a study out this week in Environmental Health Perspectives.