Local Leadership Makes Local Government
by Thiago Souza
Below I have highlighted a few key learnings from Class XIX's session 4, which took place at the Waupaca County Courthouse and was focused on Town, Village, City and County Government functions.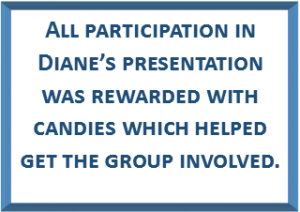 Waupaca County Corporation Counsel Diane Meulemans started our morning with a thorough presentation breaking down the advantages and differences of having a community established under a Town, Village or City.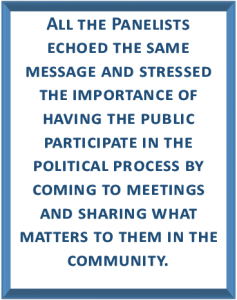 The Panelists Dave Heideman (Town of Union), Jeremy Schroeder (City of Weyauwega), Pamela Parks (Village of Iola), and Jim Nygaard (County Board) joined Diane during her presentation and contributed by sharing their experiences throughout government, the LWC group was especially interested in how impactful and costly the process of snow removal from roads can be.
At mid-morning we had our Reading Discussion lead by Bryce Mares, the group was divided to discuss separately a Washington Post article regarding Low Voter Turnout in the US, State vs Local Control and Habit 2 from The 7 Habits of Highly effective people.  The group got back together and discussed the articles and a common theme was that the main point from Habit 2 which was "How to begin with the end mind" was helpful but most of the group did not like the analogy of imagining your own funeral
Each member from our group had the opportunity to interview County Department Heads to find out more about how local government functions, and presented on what we learned to the other LWC participants. We also had the opportunity to meet Terri Schultz, the President of The Waupaca Area Chamber to learn how the chamber helps Waupaca's businesses and what the difference is between local governmental bodies and chambers of commerce.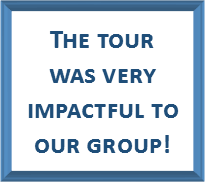 In midafternoon we all toured the Law Enforcement Center with  which was impactful for many of learning the operation of Waupaca's jail, our tour guide Jason shared one struggle that the jail experiences is how often they're dealing with mentally ill individuals and how the Law Enforcement Center is not the ideal place for such individuals.