Day One in the Capital Building
by Wendy Hoppa
As our group entered the Capital building, we were all in awe of its beauty and eager to start snapping photos of the history before us. This was a highly anticipated trip for the leadership group, and it definitely did not disappoint.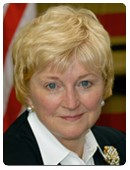 Our first speaker was Chief Justice Pat Roggensack. It was such an amazing experience to be in the presence of such a powerful leader of our great state of Wisconsin. Her dedication to our court system is nothing less than incredible, and it was an honor to listen to her talk to our group about how the Wisconsin Supreme Court functions.
Our Capital tour guide was extremely knowledgeable and passionate for his love of the amazing Capital building, and its history. It often felt like he was taking us back in time with his descriptions of each of the rooms that we toured.
Having the pleasure of meeting Lt. Governor Mandela Barnes was an amazing experience, and how fortunate we were to have him availab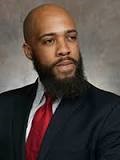 le for questions. It was inspiring to listen to him talk about his past, and the opportunities that made the difference for him and his career in politics. His view on education and that every child in our state deserves a fair shot remains important to him.
We finished our very busy and informative day at the Essen Haus. Bob Worm was such a wonderful host, and fed us an unforgettable dinner. He gave us a tour of his establishments that was quite awe inspiring. Hearing the history of his journey was very inspirational.
I believe our group left Madison with increased knowledge and understanding of Wisconsin Government, along with state-wide policy issues. We were introduced to many state government officials, which allowed us to inquire and participate in conversations and build our communication skills.