Contact: Trisha Wagner, Farm Management Program Outreach Program Manager, trisha.wagner@wisc.edu, and/or Extension County Educator (contacts below)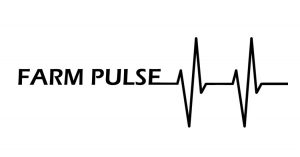 The University of Wisconsin-Madison Division of Extension's Farm Pulse Continuum is a new program for farmers interested in learning how to use farm financials to explore their farm business decisions.
Introductory workshops offered in four regional locations will outline the program and provide examples of the value of using farm financial analysis to make informed management decisions.
"The Farm Pulse Program provides the framework for informed decision-making for the farm manager to know where to start immediately, "says Kevin Bernhardt, Extension Farm Management Specialist. "The introductory workshops will build awareness of 'Why Financial Management' and how enrolling in the full Farm Pulse Program will help Wisconsin farmers evaluate their finances and take the pulse of their business and goals for the future."
Other topics in the introductory workshop include an overview of the financial model and the purpose and value of the basic financial statements: Balance Sheet, Income Statement and Statement of Cash Flow. At the end of the workshop, participants will learn how they can enroll in the Farm Pulse Continuum Program.
The following Division of Extension county offices will be hosting the introductory workshops, registration fee of $20 per person or $30 per farm (2 people sharing materials). The workshop will also be offered via a web-based platform ($10 per farm). For additional information and to register contact one of the Extension offices below or please visit: https://farms.extension.wisc.edu/programs/farm-pulse/
Jan. 14, 2020: 10 a.m. – Baldwin, St. Croix County Agriculture Services and Education Center, 1960 8th Avenue, Suite 140. Information and registration: Extension St. Croix County (715) 531-1930.
Jan. 15, 2020: 10 a.m. – Abbotsford, Abbotsford City Hall, 203 N. 1st Street. Information and registration: Extension Marathon County (715) 261-1239.
Jan. 21, 2020: 10 a.m. – Darlington, Multi-purpose Building, 11974 Ames Road. Information and registration: Josh Kamps, Extension Lafayette County Agriculture Educator, joshua.kamps@wisc.edu or (608) 776-4820.
Jan. 22, 2020: 6:30 p.m. Live, on-line webinar. More information and registration for the live webinar: https://farms.extension.wisc.edu/programs/farm-pulse/ or contact Extension Agriculture Educator Stephanie Plaster (262) 335-4477.