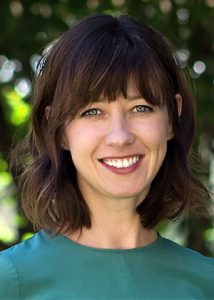 The University of Wisconsin–Madison Division of Extension recently named JulieAnn Stawicki as Extension's Associate Dean of Youth, Families, & Health, overseeing the Institutes of Health & Well-Being, Human Development & Relationships, and Positive Youth Development.
These institutes conduct research and deliver programming for hundreds of thousands of participants across the state including food nutrition and community wellness initiatives, family and financial development, and youth leadership education including 4-H.
JulieAnn was appointed as interim Associate Dean in 2017 and played an instrumental role in Extension's reorganization and transition to UW–Madison when Extension transitioned from its former home at UW System to its original home on the Madison Campus. Prior to serving as interim dean JulieAnn was a statewide specialist with 4-H and the leader of the Health Task Force in the former Family Living program.
"JulieAnn has a strong background in youth, families, and health research areas and she was significant effective term in the interim role," said Karl Martin, Dean & Director of UW–Madison Extension. "I am pleased that JulieAnn will continue to bring her knowledge, vision, and leadership to all of Extension and in particular our Youth, Families, and Health Program Area."
More information about Extension's leadership can be found at https://people.extension.wisc.edu/leadership.