Robotics. Aerospace. Alternative energy. Engineering. Agri-science.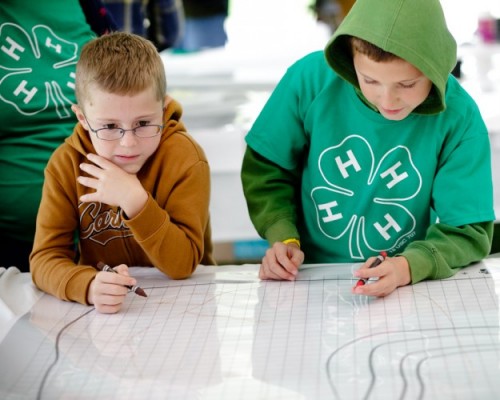 These are just a few of the programs that Wisconsin 4-H youth participate in every day. Wisconsin 4-H Youth Development is developing and providing cutting-edge programs for young people to learn real-world skills to prepare them for the challenges of today and tomorrow.
Science can be defined as the study of the world around us, a thread that runs through all aspects of our lives. Science is the theory that lies behind all 4-H projects. Technology can be defined as the tools and applications of science that help individuals advance their world and their own development.
Wisconsin 4-H STEM programs vary by county. Contact your County Extension office to find out more about programs available in your county.
Why is 4-H Science, Technology, Engineering and Math so important?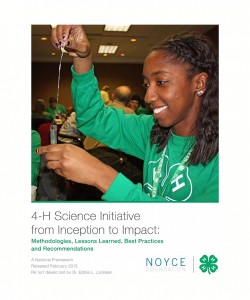 When considering the importance of science, technology, engineering, and mathematics (STEM) education, many reports speak of job opportunities and economic drivers in a global environment. Research strongly suggests that STEM educational initiatives are not just creating scientists and engineers, but producing STEM-literate persons in all areas of the workforce. Eighty percent of the fastest growing occupations in the U.S. require STEM adequacy, and science and technology jobs are projected to grow by 20.6 percent through 2018, more than doubling the 10.1 percent overall U.S. labor force's projected growth.
Recent research on the outcomes of 4-H science and technology conducted by Tufts University showed that 4-H youth had a more positive perception of science, engineering and computer technology programs than non-4-H participants. In addition, young women in 4-H STEM programs were more likely to plan to take science and technology courses after high school than non-4-H participants.See the full report for more information.
4-H Science Comprehensive Report February 2013 is a report that describes the 4-H Science Initiative.
If you have any questions or comments, please contact:
Joanna Skluzacek
4-H STEM Specialist
UW-Madison Extension
130 Pyle Center
702 Langdon Street, Madison, WI 53706
Phone: 608-265-2949
Fax: 608-265-6407
Email: joanna.skluzacek@wisc.edu