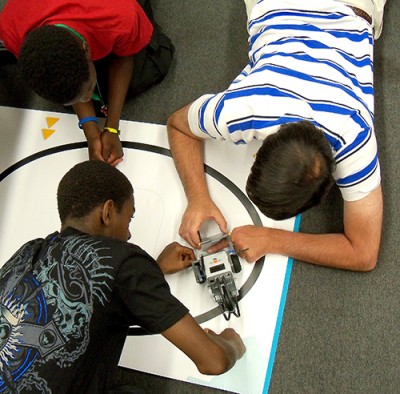 Wisconsin 4-H Space Camp Explore the fascinating world of aerospace, astronomy, and technology at the U.S. Space & Rocket Center.
4-H National Youth Science Day is an exciting, interactive learning experience that engages thousands of youth across the country in conducting the National Science Experiment. The 4-H National Youth Science Day event takes place in October. Order kits from the National 4-H website. The Guides are also available in Spanish.
STEM Events outside 4-H
Engineering Expo  Participants include Fortune 500 industry leaders, engineering student organizations on the UW-Madison campus, individuals displaying engineering projects and ideas, and thousands of students and members of the community. During the first two days, elementary schools, middle schools, and high schools are invited to explore what engineering involves.
Google Science Fair is a global online competition open to individuals or teams from 13 to 18 years.
Engineering Tomorrow's Careers Camp Summer camp opportunity for young women. Offered by UW-Madison Society of Women Engineers.
State Science & Engineering Fairs  Learn about science fairs in Wisconsin.
University of Wisconsin System Precollege Program Database Search for precollege programs at all UW-System schools.