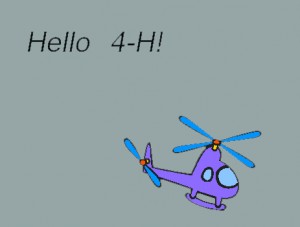 Code.org Learn computer programming and app development basics.
Scratch Create computer animation and story boards with this free software from MIT.
ScratchJr With ScratchJr, young children (ages 5-7) can program their own interactive stories and games.
Alice.org Using an innovative programming environment to support the creation of 3D animations, the Alice Project provides tools and materials for teaching and learning computational thinking, problem solving, and computer programming across ages and grade levels.
Youth Digital Kids learn to code, program, and create with technology.
Tynker Youth learn programming at their own pace as they earn badges by completing game-like lessons.
Code Monster teaches kids and adults about Javascript programming.
Khan Academy Learn how to code computer programs and design algorithms that make computers more efficient.
Computer Science Resources from National 4-H