Why Volunteer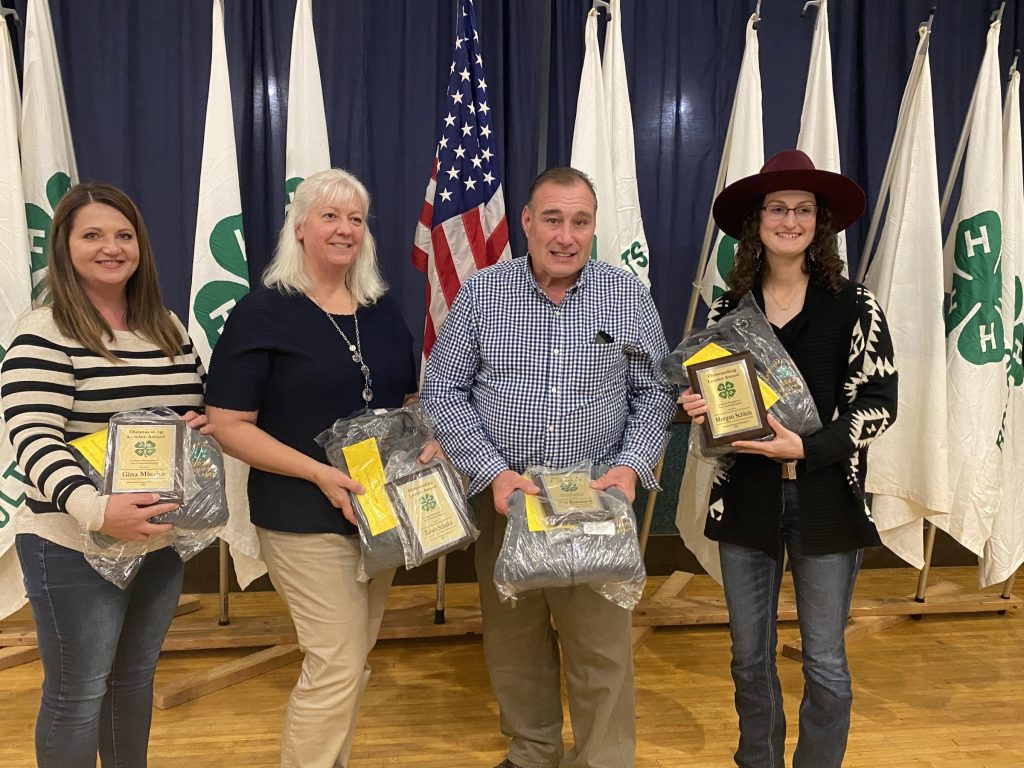 Wisconsin 4-H Volunteers serve in a variety of educational and leadership roles that provide quality positive youth development programs such as:
In order to volunteer, previous 4-H Youth Development experience is not necessary. The most important qualification is a desire to work with young people, helping them gain life skills and providing them positive experiences. Please consider sharing your time and talents! Volunteers extend the resources of UW-Extension as they work with staff to deliver educational programs. Volunteering is a privilege.
~Supporting 4-H educational youth programs, activities, and experiences
~Leadership roles for club, county, or state level groups
~Voting members of county/state level groups
~Chaperones for 4-H educational experiences
How to Volunteer
All 4-H programs and activities must be supervised by a staff member or an approved 4-H volunteer, 18 years of age or older, who has completed all the following steps:
*A background records check for arrest and conviction records will be completed every four years for continuing 4-H volunteer leaders.
**Returning volunteers who have been absent for one to four years need a background records check, signed Volunteer Behavior Expectations form, and Assumption of Risk but are not required to attend the orientation to be reinstated as a volunteer. Returning volunteers who have been absent for over four years need to repeat the entire Youth Protection process.
You can find more information here!
Ways to Volunteer
Activity/Event Volunteer
Provide leadership/organization for an activity or event and/or participate as a committee member
Adult Advisor/Chaperone
Work with a team of adult advisors and PYD staff to ensure youth have a safe and positive educational experience.
Club Enrollment Coordinator
Provide leadership for members and adult volunteers who are enrolling in the club or group organization
Club Leader
Provide leadership to the club or group organization
Committee Volunteer
Provide leadership for a committee and/or participate as a member of a committee, creating educational experiences for all youth engaged in the program
Project Leader
Provide leadership and organization to the project group who is learning about a specific topic.
Committee Interest Form (Green Sheet): Project and Activity Committee Sign-up
Additional information for those who want to be an Adult Advisor/Chaperone:
Adults interested in state level chaperone and coordination responsibilities must complete an Adult Advisor Application. State level experiences may include: Citizenship Washington Focus, Space Camp, National 4-H Congress.
Chaperones – for 4-H youth development experiences must have completed the Youth Protection Process; be enrolled 4-H volunteer leaders and be over 21 years of age (for some experiences adults must be over 25).
---
STAFF
Extension Kewaunee County
Erin Dahle – Program Assistant
(920) 388-7141
erin.dahle@wisc.edu