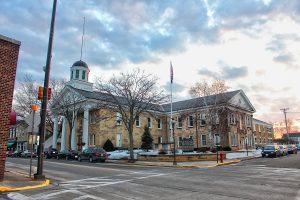 Wednesday, January 31st, kicks off our first class of the 2018 CLA class!  We are so excited to welcome the new participants in Dodgeville, at the Iowa County Health and Human Services Building.  This class is all about Understanding Yourself as a Leader!  Check-in begins at 7:30am, class starts at 8:00am with a welcome from the Director of Iowa County Planning and Development, Scott Godfrey.  Followed by an Introduction into CLA and Community Leadership; we will spend a few minutes getting to know each other; and an Introduction into 2-minute Leadership and learn what that all entails.  The afternoon wraps up with Real Colors training, a valuable insight into your personality and how to accept the personalities of those around us. There will be a light breakfast and coffee for the morning, Bob's Bitchin' BBQ will be providing a delicious lunch and we will have snacks available throughout the day.  Everyone here at CLA is excited to meet the 2018 CLA Class!  We hope you are just as excited to join the CLA community!
If you would like to know more about CLA or join the CLA program, please email Jessica Munz at munzje@uwplatt.edu.
Don't forget to like and check out our Facebook page!