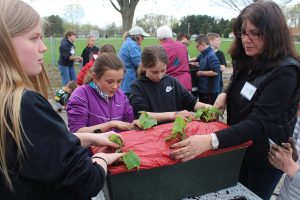 The Master Gardener Volunteer (MGV) program is an all-volunteer organization, sponsored by the University of Wisconsin-Extension.  The goal of the MGV Program is to train enthusiastic volunteers so they can, in turn, provide research-based information on a wide variety of horticultural topics to the general public in their communities.
The initial step to become a master gardener is to take the Level I training  offered by the Extension.
Once the training is complete, the trainee is asked to give back 24 hours of community volunteer hours, educating the public about horticulture.  Volunteer hours can be done in a variety of ways, from maintaining public gardens that educate the public on how to design and manage landscape plants to giving presentations to new gardeners.  Every person who has taken the Master Gardener training and completed their volunteer hour commitment is a certified MGV.
Certified Master Gardeners must continue to volunteer for 24 annually to maintain their certification.  They are also required to do 10 hours of continuing education annually.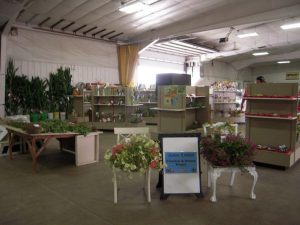 In Jefferson County, we have a local organization, the Jefferson County Master Gardener Association.  We are an active group that works on a variety of interesting volunteer projects and enjoys learning and sharing with each other.  We have monthly meetings that usually include a speaker on various horticultural topics.