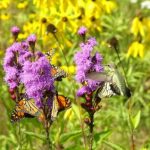 Jefferson County Master Gardener Volunteer Association Projects
 This list of projects is intended to familiarize new and existing JCMGVA members with ongoing projects.
If you are not a member of the JCMGVA, and would like more information, contact the Extension, Jefferson County Office at 920-674-7297 or kimb@jeffersoncountywi.gov.
PROJECT DESCRIPTIONS:
Rock River Community Garden, Jefferson – MGVs in cooperation with the City of Jefferson have planned and constructed an entrance to a community garden.  MGs also have provided garden demonstrations to gardeners.  Coordinator: Audray W.
WE GROW – Started as an After School project, and expanded into a service project. This youth-based project continues to grow.
Coordinator: Diane K.
Construction class builds new garden shed at West 11.17.17
Plant Health Advisors – Throughout the growing season, 2 to 3 MGVs are present at the Extension Office on Tuesday afternoons and Thursday mornings to advise and educate homeowners with any horticultural questions or problems.
Each MGV is trained as a Plant Health Advisor, and an extensive library and research-based computer sites are available to investigate problems and questions.  In addition, photos or samples may be submitted to subject matter experts at UW-Madison. Coordinator: Eve W.
Contact the Extension, Jefferson County Office at 920-674-7297 for more information.
Hoard Historical Museum, Fort Atkinson – MGVs are Hoard Historical Museum volunteers that are responsible for the design and maintenance of five gardens on the Museum Grounds.  The MGV group trains and coordinates other garden volunteers, as well as scheduled programming on a variety of garden topics.  Coordinators: Beverly D. or Ron L.
Rotary Riverfront Park, Jefferson – For this project, MGVs work with the City of Jefferson and the Jefferson Rotary Club to maintain Rotary Park, which is in the heart of Jefferson, along the Rock River. The park is a public gathering place for concerts and events. Volunteers care for annual and perennial beds, labeling plants and answering questions from the public. Coordinator: Judy F.
Jefferson County Fair, Jefferson – Each year, prior to the fair opening, MGVs work with judges in the horticulture areas. While the fair is open, MGVs maintain horticulture displays and educate the public on horticultural topics, answering questions and handing out information. Coordinators: Jeannie T. or Paulette T.
Farmers Markets / Art Shows – The JCMGVA has a MGV display board along with an informational display on composting that is taken to various Markets and Shows. MGVs staff a booth, distribute information and answer questions from the public.  In addition, some materials are sold as a fundraiser for the JCMGVA. Coordinators: Barb S.
Church Grounds – JCMGVA members volunteer their time at various local church grounds, providing they are open to the general public and plant identification signs may be placed.  Currently, MGVs volunteer at St. Joseph, Fort Atkinson (Coordinator: Dennis B.), 1st Congregational, Watertown (Coordinator: Jan S.), Living Savior Lutheran (Coordinator: Sharon S.)
Municipal Buildings – MGVs provide care for gardens at several municipal buildings in the area where the grounds are open to the public.  They include the Jefferson Public Library (Coordinator: Sue Str.) and the Fort Atkinson Police department (Coordinators: Maggie S. or Deb K.).
Non-Profit Plant Sales – MGVs LOVE plant sales! We also love the opportunity to volunteer at them as a way to interact with and educate the public on how to choose and use new plants.  The JCMGVA runs its annual fundraising plant sale in May, offering plants that we have grown using seeds, splits, or cuttings. We also volunteer at various fundraising sales in the area. Coordinator: Beverly D. For more information, go to the "Plant Sales link" under the Events tab.
Presentations / Demonstrations – The JCMGVA encourages its members to create and present educational opportunities to the public. The following presentations are available to area organizations or other MG groups: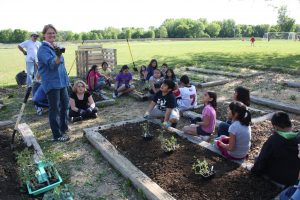 Annuals – Jan S
Shade Gardening – Maggie S
American Indian Agricultural Heritage / Gifts – Ron L
Rain Gardening – Ron L and Bev D
Gardening Tips – Sharon S
Using and Choosing Shrubs – Bev D
Spring Bloomers – Bev D