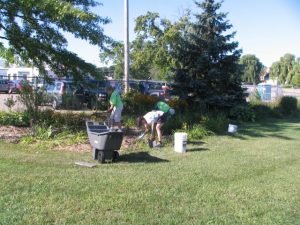 LEARN ABOUT HORTICULTURE AND SHARE YOUR KNOWLEDGE THROUGH COMMUNITY VOLUNTEERING.
Gardening for the People: Master Gardener Volunteers bring expertise and the joy of growing to diverse people and projects around the state.
Wisconsin Master Gardener Program – Being a Master Gardener
Extension, Jefferson County Level 1 Master Gardener Training
Please contact kimb@jeffersoncountywi.gov to be put on a interested list for our next class.