MADISON – Entrepreneurs from around the state will gather virtually for a two-day summit November 9 and 10. The Edible Startup Summit focuses on food businesses who are in the early stages of business development.
Co-hosted by UW-Madison Extension Dane County and the UW-Madison Division of Extension Community Food Systems Program, the state-wide summit offers comprehensive and interactive education on what it takes to develop a local food business.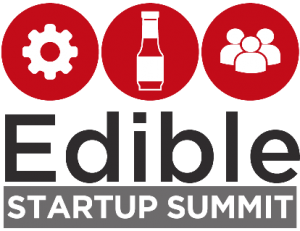 Experts from across the state will provide information on a wide range of topics including:
trends in food business
how to write a business plan
food safety requirements
how to create a unique brand
business innovation during Covid-19
how to get a product onto the grocery shelf
how to work with a distributor
on-line ordering systems
Attendees will also have the opportunity to meet one-on-one with industry veterans for consultation, and to network with other entrepreneurs.
"Whether you're just getting started with your business, or ready to take it to the next level, the Edible Startup Summit can be a great source of information," said Sharon Lezberg, Dane County Extension Community Development Educator.
With several years of success supporting businesses located in Dane County, 2020 will be the first year this event will be offered to a state-wide audience. The Edible Startup Summit will provide participants a valuable experience to develop connections and grow their business.
Learn more, review the agenda and register for the November 9-10 event.
For more information, contact Extension's Community Food Systems Program outreach manager, Erin Peot, at erin.peot@wisc.edu.
If you need an accommodation in order to fully participate in this event due to disability, please contact Sharon Lezberg at lezberg.sharon@countyofdane.co