Environmental education, or "EE", isn't just kids stuff!
EE teaches us to investigate our environment and take leadership in making informed decisions about taking care of it now and for future generations.
It's compelling education, delivered in fun, experiential settings.
We offer a variety of educator-led EE programs and resources for kids of all ages that investigate critical issues affecting the Lake Superior region and beyond.
EE Programs at the Northern Great Lakes Visitor Center
Discover the ecology of the Lake Superior region while learning about the importance of stewardship of the resources we share.  We offer a variety of both indoor and outdoor environmental educational programs for school classes, homeschoolers, and youth groups through the Northern Great Lakes Visitor Center (NGLVC) in Ashland WI. Take a look in our NGLVC YOUTH ENVIRONMENTAL ED PROGRAMS catalog.
NGLVC Environmental Education Programs are taught by environmental education specialists from UW-Extension, the US Forest Service, and volunteer educators. Programs focus on learning about the stewardship of the Lake Superior region.  Many of these programs are offered outdoors through grade-appropriate educational activities for grades K-12. Some programs feature costumed characters that make the past and present come alive. All are fun learning experiences that engage learners!  Click on our most popular programs to learn more:
Habitat Hunting

... exploring the importance of habitats to plant and animal diversity
Rooted In Resources:  The Role of Our Region's Natural Resources in Anishanaabe Culture and European Immigration
Kid's Paddle Forest to Lake… on on-the-water program that builds awareness of the connection between the forests and Lake Superior, focusing on the Fish Creek Estuary.

Paddle the Pearls Estuary Ed-Ventures

…. on the water guided ed-ventures on the Fish Creek and Whittlesey Creek Estuaries for students and adults.
 Programs are available by advance reservation only, on a first-come first-serve basis. For reservations or information, please contact Susan Nelson at 715-685-2644 or e-mail sbnelson@fs.fed.us.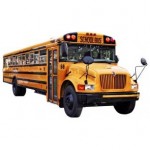 Bus "scholarships" are available to help defray transportation costs for schools coming to the Center for EE programs. 
Other Specialty EE Programs
Contact cathy.techtmann@wisc.edu for more information about these programs:
"Paddle Through Time" Re-Enactment

(indoor guided program)
Using slides, narration, and costumed interpretation; we re-create the experience of traveling through time to learn about Lake Superior's freshwater estuaries and the role they have played from the fur trade days to today. Your guide will be a "real" voyager who will reveal an important choice facing each of us if we are to improve the sustainability of our natural resources!  Duration 1-hour. Advanced reservations are needed.
"Leadership Secrets of the Voyageurs" Leadership Ed-Venture

(indoor guided group program)
Learn the leadership secrets of the voyageurs without getting your feet wet. This indoor program features the same interactive games, leadership challenges, and fun as the outdoor version of "Leadership Secrets of the Voyageurs"—all designed to improve communication and team building skills. You'll discover your personal leadership style and learn how to work more effectively with people of different styles. Cathy Techtmann, a Real Colors Certified Trainer, will be your program guide.  Advanced reservations are needed. Call for program costs and details.
We offer a wide variety of time tested EE curriculum and resources in our EE Toolkit.