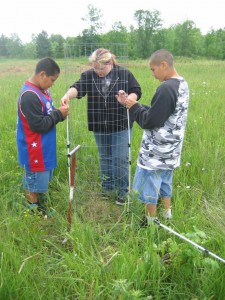 Environmental Education or "EE" teaches us to investigate our environment and take leadership in making informed decisions about taking care of it now and for future generations.
It's compelling education–delivered in fun, experiential settings.
We offer a variety of educator-led EE programs and resources for kids of all ages that investigate critical issues affecting the Lake Superior region and beyond.
EE Programs at the Northern Great Lakes Visitor Center
We offer a variety of both indoor and outdoor environmental educational programs for school classes, homeschoolers, and youth groups through the Northern Great Lakes Visitor Center (NGLVC) in Ashland WI.
NGLVC EE programs are taught by environmental education specialists from UW-Extension, the US Forest Service, and qualified volunteer educators. Programs focus on stewardship issues and integrate culture, history, ecology to promote youth engagement through grade-appropriate K-12 educational activities. Both indoor and outdoor programs are available, some featuring costumed "characters" that make the past and present come alive. All are fun learning experiences that engage learners! Programs include:
Habitat Hunting

… exploring the importance of habitats to plant and animal diversity.
Rooted In Resources…

t

he role of natural resources in Anishanaabe culture and European immigration.
New:  "Climate Detectives"…

Students become

detectives to investigate the clues that our climate is changing.

G-WOW! Climate "Camps"

…indoor and outdoor interactive investigations on how a changing climate affects us all.
 Programs are available by advance reservation only, on a first-come first-serve basis. For reservations or information, please contact Susan Nelson at 715-685-2644 or e-mail sbnelson@fs.fed.us.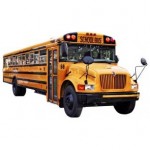 Bus "scholarships" are available to help defray transportation costs for schools coming to the Center for EE programs. 
On the Water Programs
Sorry, we are no longer offering on-the-water estuary education programs. Thank you to the many students, teachers, and adults who participated in these programs over the years!
Need Resources?
We offer a wide variety of time tested EE curriculum and resources in our EE Toolkit.