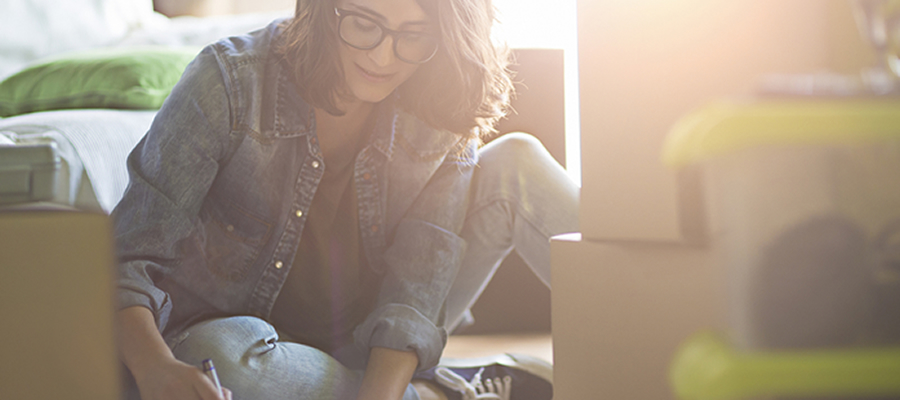 Module F Download (PDF)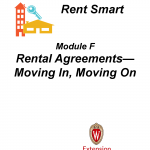 Instructor Module
Instructor Materials (Spanish)
Module F Powerpoint
Participant Handouts (Spanish)
---
Overview
Every landlord-tenant relationship includes a rental agreement, which is either written or oral. This agreement is a legal contract. The contract outlines the terms of the agreement—what the landlord expects of the tenant and what the tenant expects of the landlord. Like all contracts, it is very important the tenant reads and understands the terms of the agreement before they sign it.
This module focuses on the legal aspects of renting and common problem areas: rental agreements, security deposits, notices, and evictions. Participants practice reading a rental agreement, identifying and looking for key provisions. Recommended moving-out procedures are shared, focusing on the importance of having a positive departure from a property. The module also provides an overview of the eviction process and the notices landlords may give when a tenant fails to meet the obligations of the rental agreement.
The importance of recordkeeping is reinforced in this lesson as it applies to the moving in and moving out processes.
Instructor References
The instructor is encouraged to secure and review the "Tenant Sourcebook" from Legal Action of Wisconsin, Inc. and the "Landlords Tenant Guide" available from the Wisconsin Department of Agriculture, Trade and Consumer Protection. These documents reflect changes made in 2016 to Wisconsin Landlord/Tenant laws.
NOTE to Instructors:
The curriculum reflects Wisconsin Landlord/Tenant laws.  If used in a state other than Wisconsin, the trainers will need to become knowledgeable of their state's Landlord/Tenant laws for this module.
Prior to teaching the module, instructors are encouraged to assemble a list of local resources to help participants with questions about their rental agreements and review references listed.
Objectives
Participants will:
Increase their ability to read and understand a rental agreement.
Gain knowledge of legal procedures related to rental agreements.
Understand procedures to follow when ending a rental agreement.
Increase understanding of the importance of rental records.
Helpful Videos:
References to websites and resources used in this publication are not an endorsement of one product over other similar products.

The "Rental Agreements—Moving In, Moving On" module was prepared by Christine Kniep, Winnebago County Family Living Educator.
Family Living Education Rent Smart 2017 Team: Bev Baker, Racine County; Lori Baltrusis, Sawyer County; Libby Bestul, Outreach Specialist; Jackie Carattini, Marathon County; Deborah Hewko, University Services Associate; Christine Kniep, Winnebago County–Team Co-Chair; Judy Knudsen, Brown County; Gail Peavey-Sederski, Polk County; Sarah Siegel, Wood County; Joan Sprain, St. Croix County; Michelle Tidemann, Fond du Lac County–Team Co-Chair; Chelsea Wunnicke, Richland County