Below are resources that club youth and adult leaders can use with their 4-H club and members.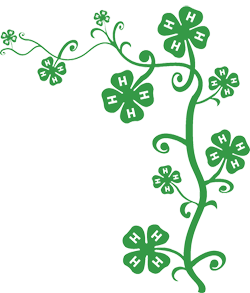 Demonstration and Club Activities
Learning, Leading, Living Activity Plans –  A series of project centered activities encompassing Citizenship, Healthy Living or Science suitable for the 20-minute educational portion of community club meetings.
Action Demo Booklet – This booklet will give you many ideas on different activities to do for a club demonstration
Ideas for club activities – This booklet also gives great ideas that the youth can do as a demonstration or as a club project
Its in the bag – this booklet is a great resource for ice breakers, team work and cooperation activities and brain twisters.
4-H Club Officers
        Wautoma Roadrunners Sample Agendas
Club Financial Record Sheet (Microsoft Word)
Club Financial Record Sheet (Adobe Acrobat)
Secretary Minutes Outline (Microsoft Word)
Secretary Minutes Outline (Adobe Acrobat)
Club  Leader Resources
Helpful info about the club record book
Organizational Leader Handbook Sheet Guide
EIN Numbers and Tax Exempt Stuff
Meeting the Needs of Youth: Tips for 4-H Leaders – 4-H leaders are essential partners in creating a positive environment by focusing on the strengths of youth and providing positive ways for youth to meet their four basic needs: Belonging, Mastery, Independence and Generosity.
Ages and Stages of 4-H Youth Development
To go to the Wisconsin 4-H webpage to view more resources for club leaders click here
Parents & Volunteers                                  

Click here for information for parents and their role in 4-H
Click here to go look at numerous resources that deal with volunteers, how 4-H benefits the youth, different fundraisers and planning within your 4-H club.
4-H Parent or Guardian's Pledge
I Pledge My Head
to give my child the information I can, to help them see things clearly and to make wise decisions.
I Pleadge My Heart
to encourage my child no matter wheather they have success or disappointment.
I Pledge My Hands
to help my child's club; if I can't be a leader, I can help in many wqually important ways.
I Pledge My Health
to keep my child well and strong for a better work, through 4-H, for our club, our community, our county and our world
The University of Wisconsin Extension Animal Science page has many resources about Beef, Horses, Sheep, Swine and Poultry.  Click here to go to their site.