Tera Johnson, Food Finance Institute – Opening Plenary, Business Development Workshop, 1:1 Consulting
Tera Johns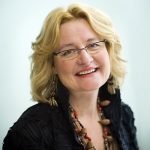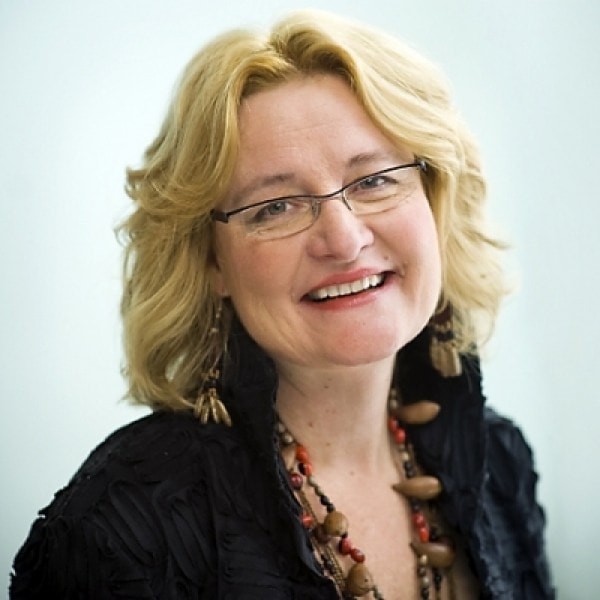 on is a serial entrepreneur whose mission is to create the next generation of regenerative food and farming businesses. The founder of teraswhey, Tera participated in the full arc of creating and selling a successful investor-financed food company. Now the founder of the Food Finance Institute (FFI) at the University of Wisconsin System and winner of the UW-Extension Chancellor's 2017 Wisconsin Idea Award, Tera is a frequent speaker, teacher and financial consultant to sustainable food and farming businesses, social venture funds and investors.
Peter Robertson, Tribe 9 Foods & RP's Pasta –  Business Development Workshop, 1:1 Consulting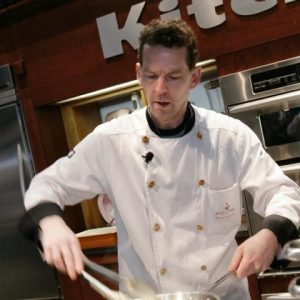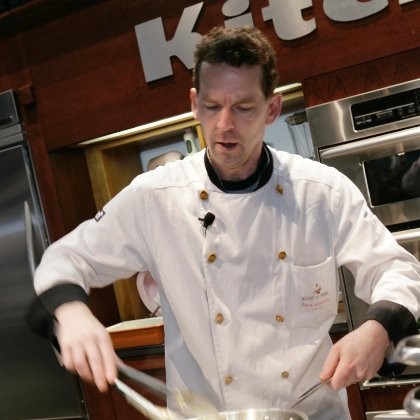 Peter Robertson is the Chief Creative Officer for Tribe 9 foods, the founder and owner of RP's Pasta, and a co-conspirator in bringing you this year's Edible Startup Summit. RP's Pasta Company's products are made with the finest all-natural ingredients, an appreciation for Old World culinary traditions, and a love for food. Peter has built the company up from small batch local production to a company with a diverse product mix and national distribution. The company was one of the first to provide the growing market for gluten free pasta. Peter now brings his creative skills to the Tribe 9 Foods brand.
Paul Dietmann, Compeer Financial –  Business Development Workshop, 1:1 Consulting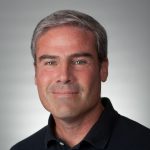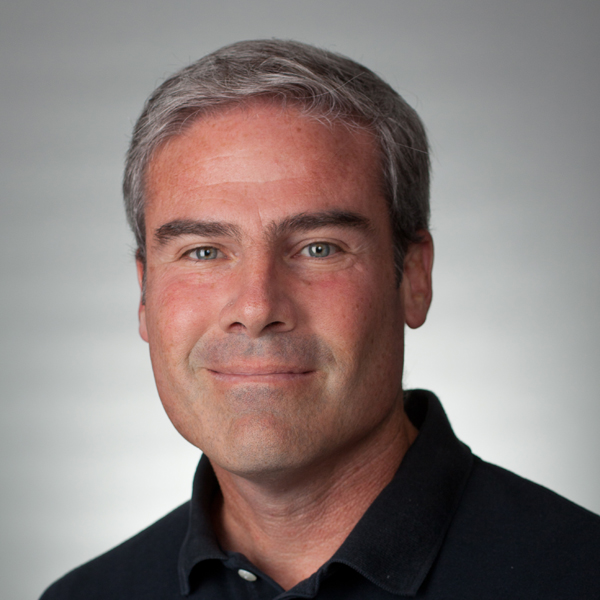 Paul Dietmann is a Senior Lending Officer in the Mission Financing group at Compeer Financial, a member-owned rural lending cooperative and Farm Credit System institution serving Illinois, Minnesota, and Wisconsin.  Paul and his colleague, Sai Thao, are responsible for Compeer's Emerging Markets Loan Program, which provides loans and technical assistance to farmers who market their products through local food systems. Prior to joining the staff at Compeer, Paul spent 16 years with the State of Wisconsin; eleven years as a county agriculture agent with the University of Wisconsin-Extension and five years as director of the Wisconsin Farm Center, which is the farmers' assistance program in the Wisconsin Department of Agriculture, Trade and Consumer Protection (DATCP).  He served as Wisconsin's Deputy Secretary of Agriculture in 2010.
Josey Chu, Madame Chu Delicacies – Entrepreneur Panel
Josey Chu-Johnson is the founder of Madame Chu Delicacies, a company that produces authentic Southeast Asian products whose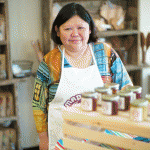 tastes have been taught and learned from generations of Singaporean cooks. Josey graduated from University of Wisconsin-Madison with an Industrial Engineering degree. She is currently a school nurse. She lives in Sun Prairie, Wisconsin. In the spring of 2017, she and her husband, Ben Johnson, refined their handcrafted Sambal Nyonya, Satay Peanut Nyonya and Ginger Garlic recipes, which they've introduced to the Madison Market. Madame Chu's condiments are available at Willy Street Coops, Metcalfe, Hy Vee Whitney Way, Orange Tree Imports and Supercharge.
Laurel Burleson, Ugly Apple Cafe – Entrepreneur Panel & Flash Workshop
Laurel is the chef and owner of the Ugly Apple Cafe, a food cart and catering company in Madison. She has a hospitality management degree from Northern Michigan University and 16 years of culinary experience. When she was working as a chef in restaurants and hotels, she was distraught by the amount of food waste she saw everywhere. When planning her own business she decided to make minimizing food waste her mission. The Ugly Apple Cafe focuses on buying seconds and extra produce from local farmers as much as possible and making it into delicious breakfast food. She is moving into other food preservation also specifically with canned fruit products like jellies and jam as well as dehydrating and making fruit leather products.
Jamaal Stricklin, Supercharge! Foods – Entrepreneur Panel
Jamaal is the Sales Director for Supercharge! Foods, and the former General Manager of Community Juice @ SuperCharge!. The mainstay of the business are the nutrient-dense microgreens, which are grown on site in their Indoor Vertical Urban Farm directly behind the juice bar, and distributed to local retail stores, restaurants, hospital food services, and used in the smoothies. SuperCharge! aims to get food to the people who need it the most, and Jamaal works to reach hospitals, schools, athletic programs, and more in order to provide holistic nourishment for a sustainable and healthy community.
Stefan Boerboom, Manufactured Food Specialist, WI Dept. of Agriculture, Trade & Consumer Protection – Afternoon plenary, Food Safety Workshop, 1:1 Consulting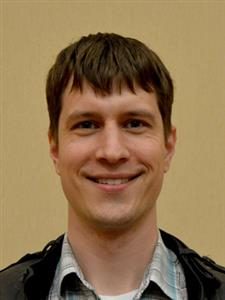 Stefan Boerboom is a Manufactured Foods Specialist for the Wisconsin Department of Agriculture, Trade and Consumer Protection.  He has eight years of experience with the state inspecting licensed recreational, retail food, and manufactured food facilities.  Prior to that, Stefan has worked as a quality supervisor in the meat industry, a lab technician at a cereal company research facility, breakfast cook in a restaurant, and seasonal hand at his family's dairy farm.
Brian Jorata, Food Scientist, WI Dept. of Agriculture, Trade & Consumer Protection – Food Safety Workshop, 1:1 Consulting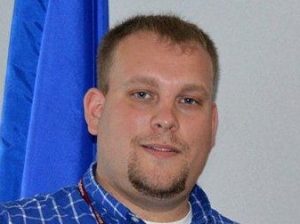 Brian Jorata is a Food Scientist-Licensing Specialist with the Bureau of Food and Recreational Businesses within the Wisconsin Department of Agriculture, Trade and Consumer Protection. He works with new operators helping them understand the facility requirements, food safety, and public health impact when starting a food, dairy or recreational business.
Brad D'Orazio, UW Law & Entrepreneurship Clinic – Flash Workshop
Brad  received his JD from the University of Wisconsin Law School. Brad is a supervising attorney at the UW Law & Entrepreneurship Clinic which provides free legal services to small and start of businesses and entrepreneurs. An entrepreneur himself, Brad started his own small business in 2004 and it is still operating today.
Andrea Hughes, WWBIC – Flash Workshop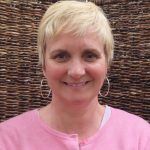 Andrea Hughes is the Regional Project Director for Wisconsin Women's Business Initiative Corporation (WWBIC) which assists people with starting and growing their small businesses. She is responsible for the overall coordination of the WWBIC services at the South Central office which include one-on-one counseling, business education programs, and small business loan funding. Andrea has owned two successful businesses, Event Management Company which specialized in Agri-tourism events, and Madison Food Explorers, a walking food tour company.
Donna Klausen, Mudd Creek LLC – Flash Workshop
Donna is th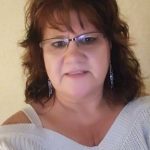 e founder and owner of Mudd Creek, LLC, a dedicated gluten free company located in Appleton, Wisconsin. When her daughter was diagnosed as gluten intolerant in 2008, Donna was determined to create a product line that not only taste as good as those made with gluten but would also delight every member of the family regardless of their diet restrictions.  Today the line of products consists of fruit spreads, baking mixes, tropical granolas, butter spices/rubs and coffee blends which are sold in more than 70 stores throughout the state. Donna and her husband founded and operated the Culinary Kitchen of the Fox Valley from 2010-2013. Through the Culinary Kitchen, Donna helped over 40 entrepreneurs to formalize, start and/or expand their food business by providing information and guidance in business training, regulatory information, networking opportunities and access to market opportunities and helped 5 of these start-ups graduate to open their own commercial space. Donna also helped to develop the Green Lake Kitchen located in Green Lake, Wisconsin.
Philip Crawford, Manifestly – Flash Workshop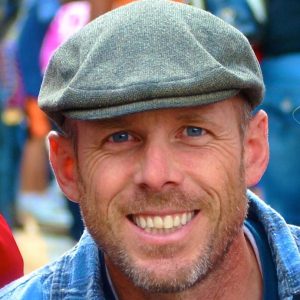 Philip is the co-founder of Manifestly Checklists, a B2B software service focused on recurring process with customers on every continent (except the penguin one). Philip has been consulting to organizations on software tools and solutions for the past 20 years and was the founder of the Edible Startup Summit.
Chris Brockel, FEED Kitchens – Flash Workshop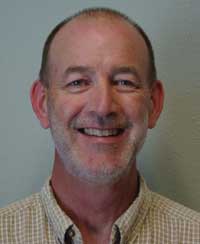 Chris is the Operations Coordinator at FEED Kitchens, a shared use commercial kitchen business incubator on the north side of Madison. As the Operations Coordinator Chris supports entrepreneurs working out of FEED in a variety of ways including supporting their work in the kitchen, ensuring that equipment is operating properly, helping with product sourcing, marketing FEED and its members to the larger community, and a variety of other daily tasks too varied and numerous to list. Chris also coordinates Healthy Food for All, a food recovery and distribution project operating out of FEED Kitchens. Chris has a Master's Degree in Continuing and Vocational Education from the University of Wisconsin-Madison and over 25 years of non profit management experience, including the past 15 years working in various capacities supporting the local food system and working on food access issues. Chris has served on the City of Madison Food Policy Council since its inception.
Ben Hirby, Planet Propaganda – Flash Workshop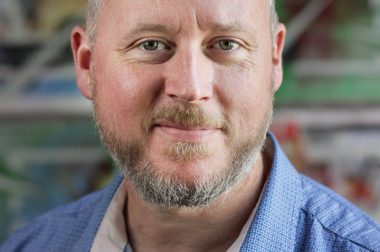 Ben is a Partner and Digital Creative Director at Planet Propaganda, a national design and advertising agency that conspires with ambitious challenger brands. His foodie passions are both personal and professional, having worked on branding, packaging, and campaigns for clients including Organic Valley, Frontier Coop, Simply Organic, Rishi Tea, Just Coffee, Candinas Chocolates, Ale Asylum, Intelligentsia, and more.
Megan Hile, Madison Chocolate Company – Flash Workshop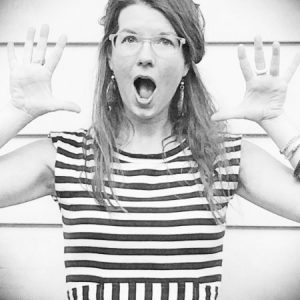 Megan Hile is a former educator turned chocolatier. Megan has a passion for creativity, keeping things fresh and sharing her knowledge about chocolate with local area schools, libraries, corporate and personal clients. Madison Chocolate Company was started in the fall of 2012. We were born out of a realization that food prepared well, with high quality ingredients and a thoughtful process can heal the spirit and easily put a smile on one's face. MCCo is a woman run microbusiness with a focus on training others to make an incredible product.
Christy McKenzie, Pasture and Plenty – Flash Workshop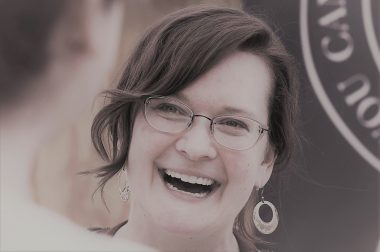 Christy McKenzie is the owner of Pasture and Plenty, a food business with a specialty market and deli, demonstration kitchen, and a meal kit pick-up and delivery service, here in Madison, Wisconsin. P&P gives the community access to healthy, locally-sourced meals designed to meet the needs of busy schedules. Christy and her team are launching multiple value added products made from local ingredients. Christy brings more than 15 years of professional experience in food, advertising, and consumer research to the endeavor. She thrives in working to find new paths to market for local farmers and food producers and creating new ways for the community to connect with local food.
Patrick Schroeder, Willy Street Coop – Flash Workshop and Resource Organization Pitch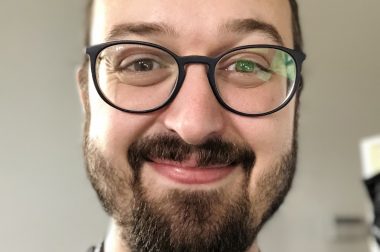 Patrick Schroeder is the Prepared Foods Category Manager for the Willy Street Co-op in Madison, WI. He oversees Willy Street's Deli and Bakery products and their pricing, promotion, marketing, purchasing, and sourcing at all sites. Through his sourcing efforts, he has dug deeply into the local food scene and has become passionate about strengthening it. He also oversees Willy Street's fledgling product warehousing project, their local produce processing and stabilization program, and has the honor to work with many local farmers and within many other unique supply chains. He is also heavily involved in Willy Street's Retail Ready Lab – a program that invites select local producers to engage with the Willy Street Co-op in a mutually beneficial month of "Lab testing" their product in Willy Street's retail stores while providing a one on one coaching relationship with a Product Category Manager during their "Lab".

Brian Schneider, Colony Nectar – Flash Workshop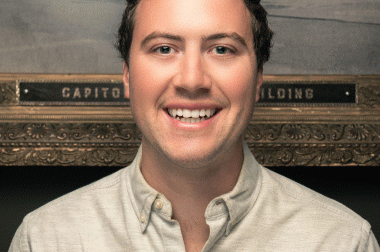 Brian started Colony Nectar Meadery to fulfill his craving for a product that didn't exist in the local beverage market. He has a passion for sustainable food production and transparent branding.
David Payne, Potter's Crackers – 1:1 Consulting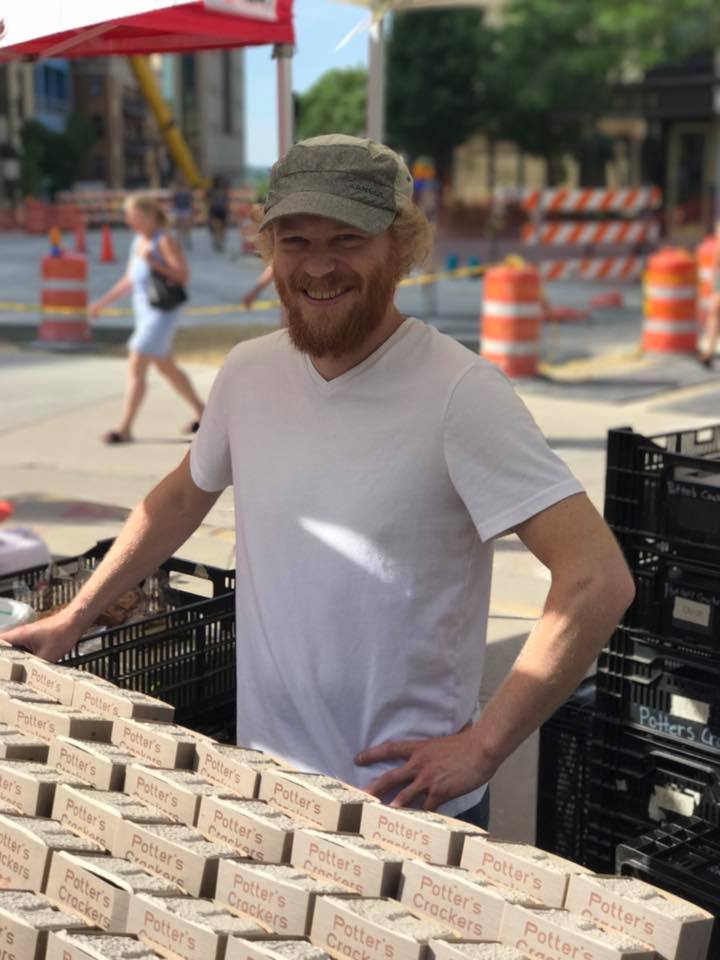 David has worked in the food industry since he was 13 years old – flipping brats with a 2×4 at Road America in Elkhart Lake Wisconsin. After graduating high school David worked at Johnsonville Sausage in Sheboygan County running and managing their smokehouses.  At Potter's, he has done everything from mixing and baking to shipping and packaging. He is  currently the General Manager of the bakery and manager of Shipping and Packaging.  He has overseen growth over the years and plans to grow the brand nationally. Potter's crackers go great with the great cheeses, sausages, wines, and beers of our state. The Wisconsin-made brand promotes the flavors of this state, throughout the country.
Tara Ingall, Tingalls Graphic Design – 1:1 Consulting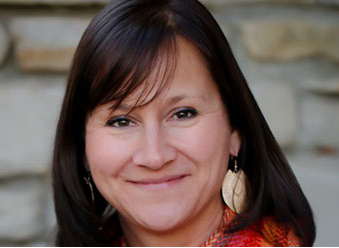 Tara began offering freelance graphic design services in 2000 and quickly developed a niche offering hihg-end, eye-catching designs. Her company, Tingalls Graphic Design, is the perfect partner for small businesses. Since 2000, the company has created over 1,000 unique brands in a variety of industries. Services offered include logo design, print collateral, web design, and packaging.
Robert Grether, The Common Kitchen – 1:1 Consulting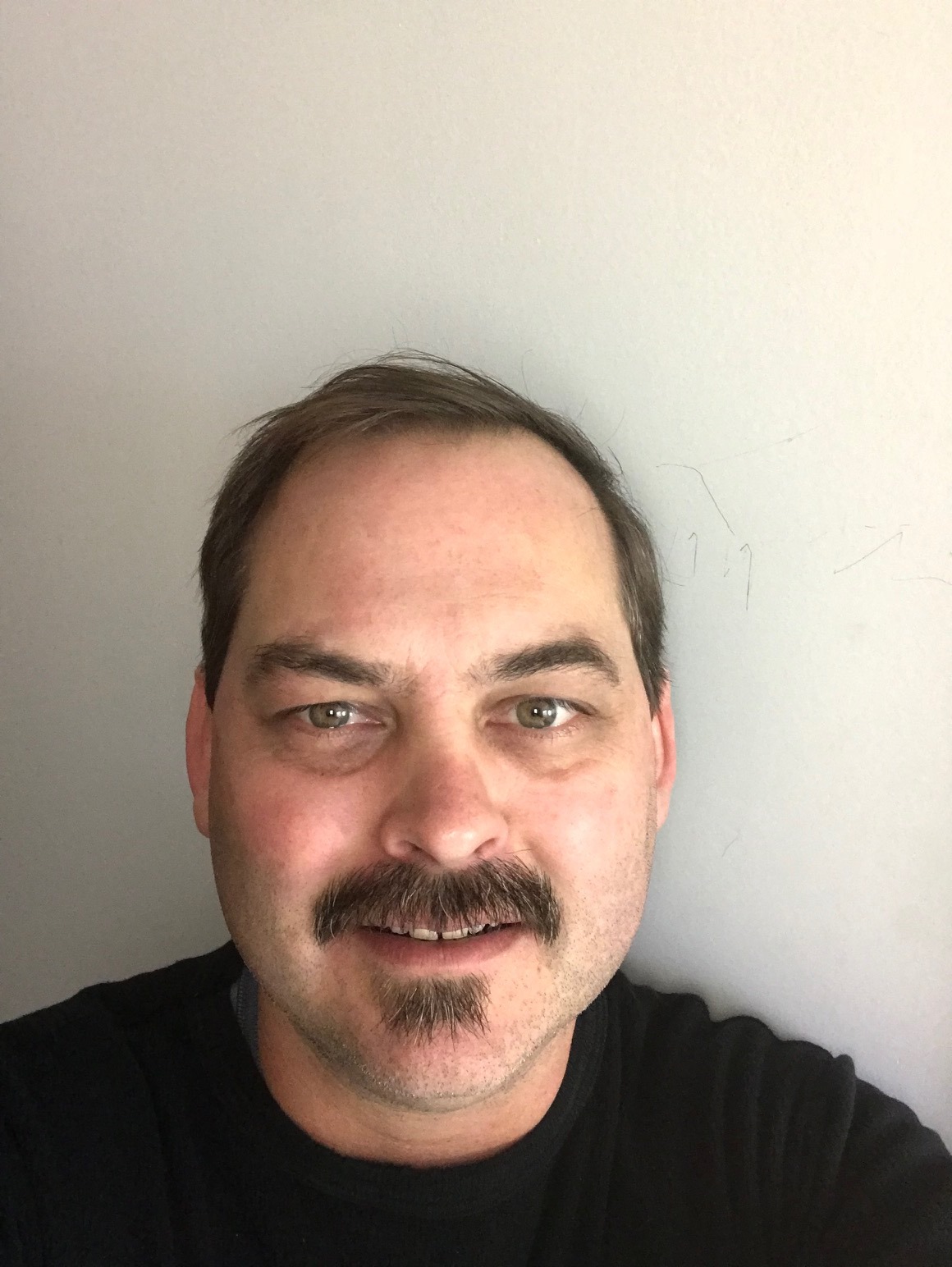 Rob Grether is the owner and creator of Dashelito's Hot Sauces & Spicy Foods. He is the Madison based maker of award-winning, small-batch hot sauces, salsas and other fun and spicy foods. Recently, Rob started the Common Kitchen, a newly created manufacturing company dedicated to providing artisan & startup food companies an affordable, micro-batch co-packing service. The Common Kitchen can also help navigate a new business through the processes required to bring a product to market as well as provide full-service graphic design and label logistics.
Brad Rostowfske, FaB Wisconsin – 1:1 Consulting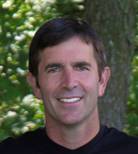 Brad Rostowfske is the Director of Industry Growth at FaB and the lead for the FaBcap Food Business Accelerator. He has close to 25 years of working in the food industry in a range of positions, and his experience covers product engineering, new product development, business development, innovation and growth strategies, and more. Fabcap is focused on scaling and expanding businesses for growth.