Are you confused about how to login to Zoom? Are you still logging in with your Google account? Do you always get stuck in the waiting room?
Chances are you are not signing in correctly. It's not your fault. Extension was so ahead of the game that we have undergone THREE different Zoom transitions. Each of those transitions required a different way to sign-in, so if you have been doing it the same way for 3 years, chances are there is a better way! As a bonus for signing in correctly, you will unlock lots of Zoom features like: exclusive UW-Madison backgrounds, automated live close captioning, and a profile picture!
From Zoom Web Portal:
Go to https://uwmadison.zoom.us
Click on Sign in.
If you are redirected to UW-Madison NetID login page, please enter your NetID and password credentials.
Zoom Desktop Client: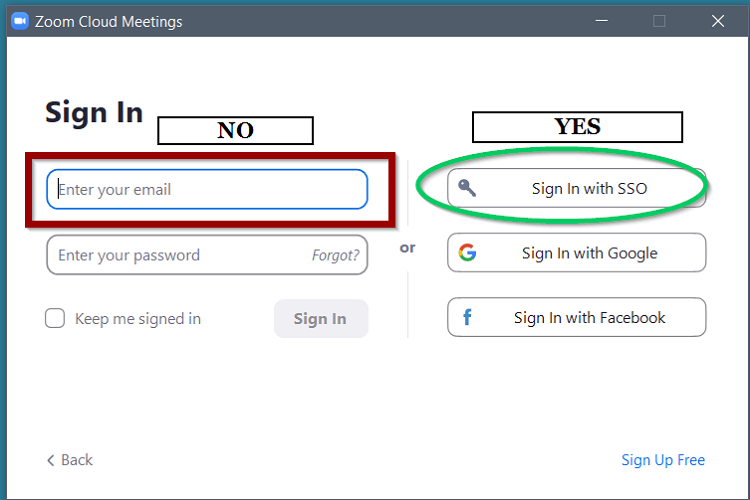 If applicable, download the Zoom Client for Meetings desktop client.
Once the desktop client is installed, click the Sign In with SSO option.
If prompted to enter your domain, enter: uwmadison.
If prompted, enter your netid@wisc.edu email address, then click Continue.
If prompted, enter your NetID credentials on the UW-Madison NetID login page. Important: If you are currently signed in with this same account on another device, you will be signed out of that device.