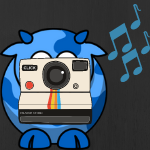 Sometimes it is difficult to find just the right photo to convey information and/or mood.  Searching the web using Google might give you great images, but are they copyrighted? How about using your own photos? Do you have a photo release signed by everyone in that photo?  Luckily, there are many resources available for no cost to help you create more professional looking websites, PowerPoint presentations and other documents:
High quality free photos
Slides Carnival: find high quality templates for Slides, PPT, and Canva
Web Resizer – crop and optimize images
Editable icons and vector graphics
Music to use in videos, presentations, etc.