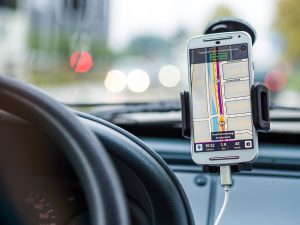 Monitoring your tween's activity is important for his or her well-being (and your peace of mind). As tweens becomes more independent, ask where they are going, what they will be doing and who they will be with when they leave the house. Help your tween understand that these questions aren't intended to be an invasion of privacy. Having systems in place that help your tween report his or her activities to you can lead to greater freedom for your tween when you know that your tween is safe.
Be an eParent®! Plan frequent call and text times to check in when apart from your tween. Alternatively try using wearable GPS trackers or set up cell phone tracking and locator apps that enable parents to look up a cell phone's location. Make sure to have a discussion with your teen beforehand and to agree on this safety measure.
Studies show that when parents know what their tween is doing, tweens have a lower risk of drug and alcohol use, early sexual activity, pregnancy, depression, school problems, victimization, delinquency, and negative peer influence. Using technology to connect with your teen can be nonthreatening to them and will go a long way in demonstrating your commitment to meeting them in the middle while also keeping your teen safe!
Read more about Parental Monitoring.
To learn more explore our Parenting and Family Relationships website or like us on Facebook.
Revised November 2018