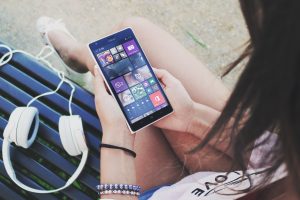 As tweens develop their own identities, they often push away from their parents. The connections involving you and your child are important! Networking with other parents can help you find resources that can provide positive relationships, guidance and activities for your tween.
Be an eParent®! Create or join a social media group with the parents of your child's friends to share information, tips and discuss issues and rules. These connections mean you are never more than a few clicks from information, support or guidance.
You can't control your tween's world, but your relationship with other parents, families and community members creates a "bridge" for your child between your family and the larger world. These relationships you have with other parents in the community create a support net for your tween even when you are not present. Your parenting "network" also means that you can easily connect with other parents when you need advice or a good laugh.
You may want to check out these tips to on how to start a successful parenting network.
To learn more explore our Parenting and Family Relationships website or like us on Facebook.
Revised November 2018