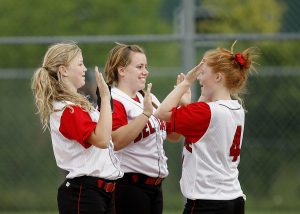 Getting to know your teen's friends will help you gain insights on how your teen handles different aspects of his or her life.
Be an eParent®! An easy way to get to know your tween better is to "friend" her and her friends on Facebook. Three-fourths of American teens are on Facebook and even though many teens have lost their enthusiasm for the site, they keep using Facebook because it has become a key part of their socialization with friends.
Friends become increasingly important as children move into the teen years. Friend groups can be a place where teens feel they belong and can also explore their growing independence. Good friends can provide teens with emotional support, stress relief, and even ideas about socially appropriate behavior. (Of course, friends who are involved in dangerous or illegal activities or dominate your child can have a negative influence.) Parents who get to know their teenager's friends are more likely to keep a healthy relationship with their teen. Your interest and respect for your teen's friends translates into care for your teen and approval of your teen's ability to form good relationships.
However, a cause for concern is if your teen is purposely keeping friends away from you. Ask those tough and probing questions to find out what it is that your teen feels they need to hide from you.  Awareness is a way to keep small problems from growing into large problems.
Read more about teens and their friends and why friendship in important to tweens. Read more about how adolescents use social media.
To learn more contact UW-Extension Family Living Programs or like Family Living on Facebook.