Tina K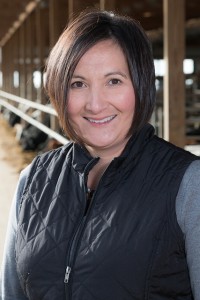 ohlman
Dairy & Livestock Agent
tina.kohlman@wisc.edu
Phone: 920.929.3180
Fax: 920.929.3181
Tina Kohlman has served as UW-Extension Fond du Lac County's Dairy & Livestock Agent since May 2012 supporting the Fond du Lac County dairy industry through educational programs related to improving dairy production management.  Her proactive outreach includes programming efforts utilizing university-based research to help producers adopt or improve management practices on the farm; conducting on-farm field surveys and research related to milk quality and production costs; and development of publications and curriculum which help improve productivity and profitability for farm clientele.  Tina has worked closely with individual dairy farms in the county to increase profitability and productivity through a facilitated team approach to help improve milk quality, reproduction, and milk production.  She has also worked closely with farm families to facilitate discussions regarding farm succession planning.  Tina has been a leader in state-wide educational efforts regarding dairy replacements and dairy workers' training.
Prior to 2012, Tina served as the Sheboygan County Dairy & Livestock Agent for 13 years supporting dairy farms in Sheboygan, Ozaukee and Washington Counties.  Tina is a graduate from Western Kentucky University (B.S. Biochemistry with an agriculture emphasis) and the University of Georgia (MS. Dairy Science with a nutrition emphasis).
---
Joe Zimbric
Crops & Soils Educator, Fond du Lac & Dodge Counties
jwzimbric@wisc.edu
Phone: 920.929.3173
Fax: 920.929.3181
Joe recently completed his MS degree in agronomy at UW-Madison where his research focused on optimizing the forage and grain production of a perennial wheat species called Kernza. In addition Joe has evaluated several problematic weed species for potential resistance to various herbicides.
Prior to starting graduate school, Joe spent time in Montana where he organized various educational programs for cattle ranchers and dryland wheat farmers.
---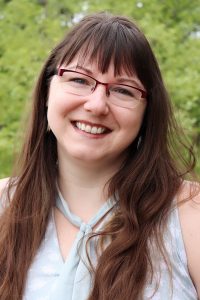 Katie Gindt
Administrative Assistant
katie.gindt@wisc.edu
Phone: 920.929.3173
Fax: 920.929.3181
Katie joined the Fond du Lac County Extension team in June 2019. As a member of the team, Katie's responsibilities include supporting Fond du Lac County Agriculture and the various agriculture programs and outreach conducted by the extension agents and educators.