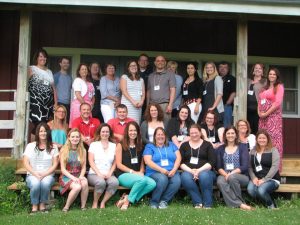 Registration for Community Leadership Alliance of southwest Wisconsin is open for 2017.  This program is available to any person in the tri county area who would like to further develop their leadership skills. CLA teaches community members to find their voice.  As one alumni stated,
"CLA has changed my life!  During the 6 months of attending the classes, I have grown both professionally and personally.  It has given me the opportunity to understand not only myself on a deeper level, but others as well.  I have become more insightful, purposeful and grateful as a leader which has already resulted in many successes."
We only take about 30 participants per year and those who apply by November 1st get priority.  If you would like more information about participation in the next session, please contact Kristin at swwi.cla@gmail.com or by calling 608-778-1807.  It's easy to register online.  Visit our website at  https://fyi.extension.wisc.edu/leadership/ and click "Register Online" at the top left of the page.
We'd like to honor our 2016 graduates and thank our 2016 sponsors, Clare Bank, UW-Platteville, Southwest Tech, Southwest Health, Upland Hills Health, Mound City Bank, Alliant Energy, Livingston State Bank, Platteville Business Incubator, Inc, Platteville Area Regional Chamber, Biddick Foundation, Darlington Reboot, Charles "Sonny" Teideman Charitable Foundation and the CLA Alumni for making CLA affordable for all people and helping to create strong, motivated leaders who are confident and ethically minded in every position of our society.
Consider investing in leadership development in your community!  Donations to our program are always welcome.  Tuition covers 50% of our budget.  We rely on the kindness of individuals, businesses, sponsorship, grants and in-kind contributions  to raise the rest of our program needs.  To find out more, please contact Kristin, CLA Coordinator.