A young boy, so eager to serve his country, submitted an application, only to get a rejection letter back asking him to reapply once he reached the age of 18.  Unfortunately, when he turned 18 his mother was dying of cancer.  He decided at that time to hold off on enlisting and enroll in college to remain close to his mother as she fought her battle with cancer.  After his mother passed away, he decided it was time to follow his lifelong dream and joined the military.  He served three tours, watched many serviceman lose their lives and others have their lives changed by the effects of a war.  After his three tours he realized that drowning his sorrows was not going to help him.  At that moment, he decided to follow his passion, his love to serve others.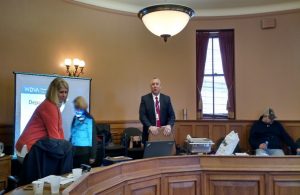 Dan Buttery is his name and he is the founder and now past President of the Board of Directors for Fisher House Wisconsin, Inc.  Fisher House Foundation is best known as a network of comfort homes where military and veterans' families can stay at no cost while a loved one is receiving treatment.  These homes are located at major military and VA medical centers nationwide, close to the medical center or hospital they serve.  His passion is to serve those who served us.  Because of his passion, more than 30,000 military families were served in 2016.  413,723 veterans live in Wisconsin.
 It was an honor to hear Assistant Deputy Secretary Dan Buttery's inspiring leadership story during Leadership Waupaca County's annual session at the Wisconsin State Capital in Madison.  Dan Buttery serves as the Assistant Deputy Secretary of the Wisconsin Department of Veterans Affairs.  Dan continues to work on the Zero Veteran Suicide Initiative.
 For more information about the Fisher House, visit http://www.fisherhouse.org/
The Burde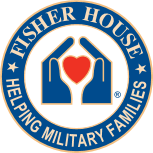 n of our Freedom is carried by 1% of our population.
Have you found your passion?  Is your passion part of your daily routine?  If not, why?
Written by Leadership Waupaca County Participant Nikki Schroeder, Branch Manager at Premier Community Bank