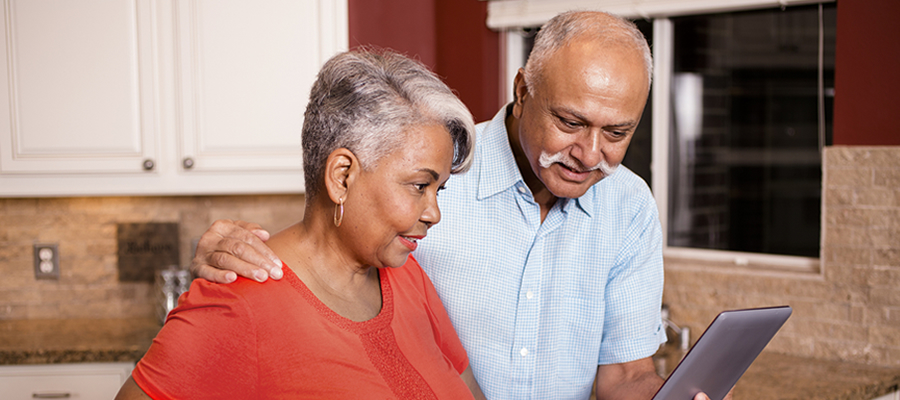 Module A Download (PDF)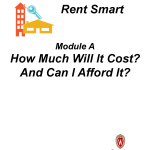 Instructor Module
Instructor Materials (Spanish)
Module A Powerpoint
Participant Handouts (Spanish)
---
Overview
Rent and other housing costs are the largest expenditure for most households, often exceeding the U.S. Department of Housing and Urban Development (HUD) guideline of no more than 30% of one's income. Signing a rental agreement is a major financial commitment. It can create serious problems when someone rents a unit that they cannot afford. One of the most common causes of eviction is failure to pay the rent.
It is essential to understand the total cost of a rental unit, beyond the price of rent alone, before deciding to rent. This module provides guidance on determining the complete costs of a potential rental unit and how to compare available units.
Participants will increase the probability of success in meeting their rent payment if they also consider monthly household income and other expenses in making a decision on how much they can realistically afford to pay for housing. Paying the rent becomes more concrete when participants calculate how much of each paycheck is needed for this major expense.
Support Video
Instructor References
Landlord Tenant Guide-2016 (WI Department of Agriculture, Trade and Consumer Protection)
Objectives
Participants will:
Identify total cost of individual rental units.
Compare rental units based on total costs.
Practice balancing personal income and expenses.
References to websites and resources used in this publication are not an endorsement of one product over other similar products.

The "How Much Will It Cost? And Can I Afford It?" module was prepared by Gail Peavey-Sederski, Polk County Family Living Educator and Joan Sprain, St. Croix County Family Living Educator.
Family Living Education Rent Smart 2017 Team: Bev Baker, Racine County; Lori Baltrusis, Sawyer County; Libby Bestul, Outreach Specialist; Jackie Carattini, Marathon County; Deborah Hewko, University Services Associate; Christine Kniep, Winnebago County–Team Co-Chair; Judy Knudsen, Brown County; Gail Peavey-Sederski, Polk County; Sarah Siegel, Wood County; Joan Sprain, St. Croix County; Michelle Tidemann, Fond du Lac County–Team Co-Chair; Chelsea Wunnicke, Richland County