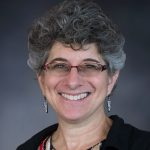 Sharon Lezberg
Community Development Educator
608-224-3719
lezberg.sharon@countyofdane.com
sharon.lezberg@wisc.edu
Natural Resources Educator – Michelle Probst
Michelle Probst is the new Natural Resources Educator for UW-Madison Division of Extension in Dane County. In this role, she will support community organizations, committees and departments in informed decision making, strategic planning and their overall efforts to improve the environmental benefits and natural resource assets of the Dane County community. Michelle began working for UW-Madison Division of Extension in 2018 where she engaged community members and built capacity among stakeholders in the Rock River watershed to improve water quality. In this position, she facilitated organizational development and strategic planning processes, and develops, delivers, and evaluates programs related to conservation and water quality.
Prior to joining Extension, Michelle has worked as a Watershed Coordinator for the Marion County Soil and Water Conservation District in Iowa, and as an Agricultural Runoff Management Specialist for the Wisconsin Dept. of Natural Resources. Michelle has a B.S. in Soil and Land Management from UW-Stevens Point, and a M.S. in Agronomy from Kansas State University.
Contact Michelle at probst.michelle@countyofdane.com.
General Office Contact:
Dane County Extension
5201 Fen Oak Drive,
Suite 138
Madison, WI 53718
Phone: 608-224-3700
Fax: 608-224-3727